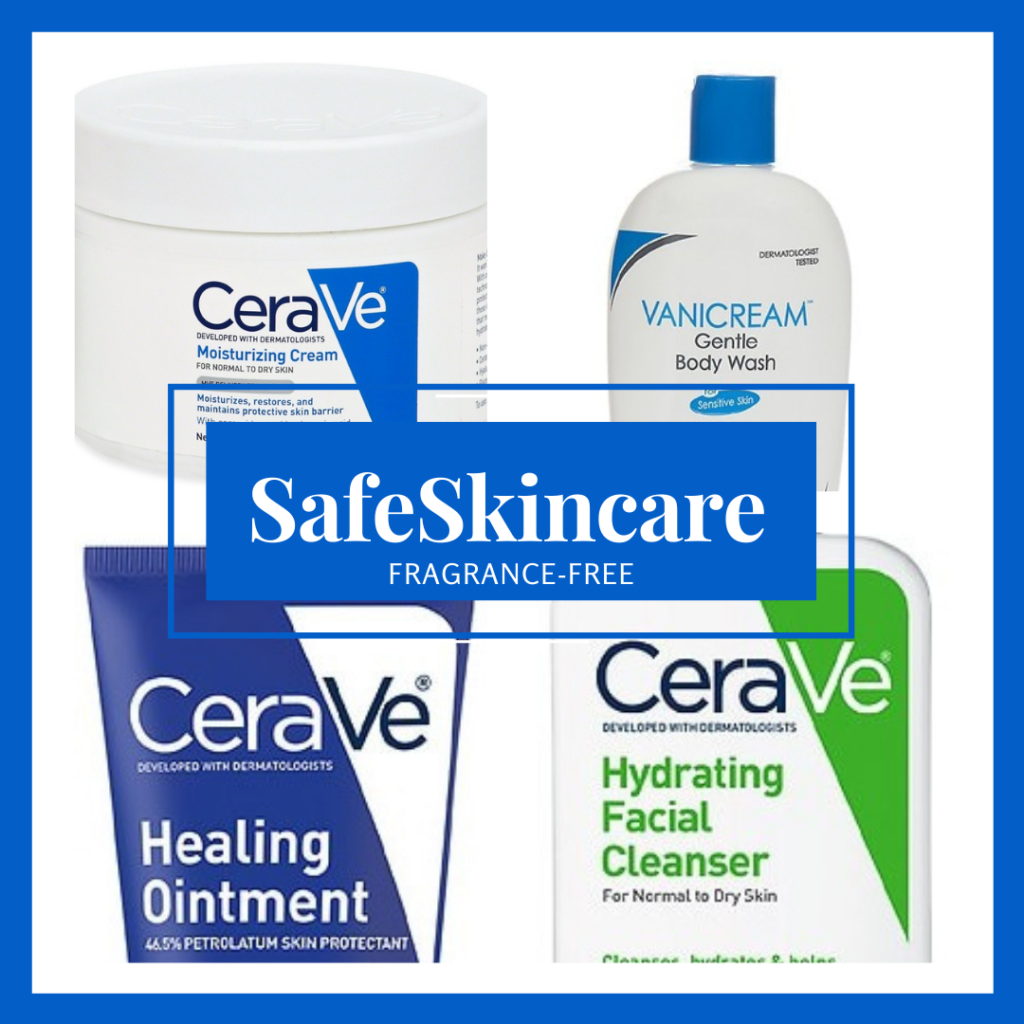 *Thank you to Walgreens for sponsoring today's post and making safe skincare easy to get this week!
Hi friends!  I hope your week is off to a fantastic start. I'm always looking for a good deal – and especially when it's for my favorite safe skincare. For years (and years), I spent my money on high-end skincare from department stores and MLMs. Often resulting in rashes, breakouts, uneven skin tone, and me tossing it to the side to try the next. These were most likely due to my allergic contact dermatitis allergies to fragrance, balsam of peru, and propolis. I love using safe skincare that doesn't break the bank, and I know isn't sensitizing my skin.
I've partnered with Walgreens today to let you know they're having a great sale on some of my favorite safe skincare! The best part – they have launched their Order Pickup system – and it's soooo good! Literally, within 30 minutes, you can order from their website or app, and then an associate will bring your order to your car. Perfect for the current weather climate we're having too! Their current sale is Buy 2, Get the 3rd Free for certain products. I'm excited to share with you 4 of my favorites for you to choose from! Don't miss out; this sale won't last long.
The Best Hydrating Facial Cleanser
#1 CeraVe Hydrating Facial Cleanser Fragrance-Free with Hyaluronic Acid I've talked about this cleanser several times on the blog and you know how much I love it. It's gentle and developed by dermatologists. This cleanser both hydrates and restores the protective skin barrier using ceramides – something you know I talk about often. The CeraVe Hydrating Facial Cleanser is fragrance-free, non-drying, and extremely gentle. You can also consider it for your children as it's incredibly safe and gentle.
Favorite Family Body Wash
#2 Vanicream Gentle Body Wash I love this body wash (I also use it often as a facial wash, especially as step #2 when I Double Cleanse). My whole family uses it, even my youngest kiddos. It's an effective and gentle formula for sensitive skin like mine that removes dirt and oils and actually suds!. The best part is it does this without drying the skin and with a rich lather in soft or hard water. The Vanicream Gentle Body Wash is one of my favorite safe skincare products. PH Balanced and free of common chemical irritants found in some body washes.
Just the BEST Face and Body Moisturizing Cream
#3 CeraVe Face and Body Moisturizing Cream You'll find this moisturizer in every bathroom in our home! Maintaining the skin barrier is extremely important to prevent more allergic contact dermatitis allergies. This body cream (and my fav daily face cream!) is developed to provide 24-hour hydration. Its essential ceramides actually help restore the protective skin barrier – so important. I use this as an eye cream, hand cream, facial moisturizer, and body lotion. It's a definite showoff!
Just the BEST Healing Ointment
#4 CeraVe Healing Ointment Skin Protectant, Lanolin & Fragrance-Free If you're using any other healing ointment for chapped skin or open wounds, you must try this now. I can't love this balm enough. I use it daily for all sorts of needs. Developed with dermatologists, CeraVe Healing Ointment protects dry skin and provides powerful, long-lasting moisturization to help soothe chapped and chafed skin. It has a non-greasy feel with skin-identical ceramides. As an occlusive balm, it is effective on extra-dry areas on the entire body, face, and even on dry, cracked hands. Tell me in the comments what you use it for at your house!
Let me know if  you were able to use the Walgreens Order Pick Up. I bet you'll find it really useful!
Have a fantastic day friends!