Eczema and Allergic Contact Dermatitis
Leading Medical Journal Research and Helpful Websites
"Allergic contact dermatitis (ACD) is an important disease that notably affects 14.5 million Americans each year."

Bickers DR, Lim HW, Margolis D, et al.

The burden of skin diseases: 2004 a joint project of the American Academy of Dermatology and the Society for Investigative Dermatology. 
J Am Acad Dermatol. 2006;55(3):490-500
---
---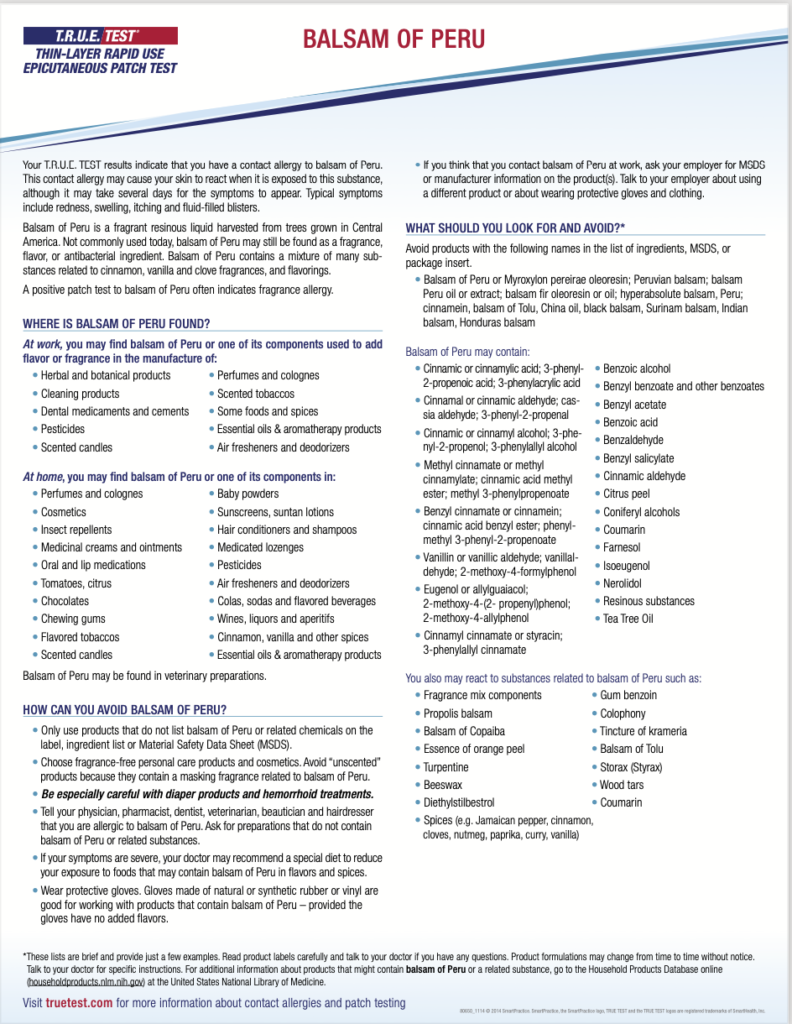 ---
---
---
SkinSafe is a website and IOS / Android app that can be used to filter out common top allergens. SkinSafe is a large database of products that is growing everyday. It has a unique scan feature on the app that can allow you to not only scan your product in question, but also to add your product to the growing database.
---
Custom Patient Allergy Code, PAC
If you have confirmed patch tested contact dermatitis allergies, email your complete list to mypac@skinsafeproducts.com A free, custom allergy code will be e-mailed to you. By entering this into the system (website or App), your search results will be tailored to your specific allergy needs. A complete list is often given to your dr, but I encourage you to learn to search this database to learn your allergens.
---
Learning Center
The Learning Center gives you the option of looking up ingredients individually. Once given a PAC, each ingredient will display "Safe for Me" or "Not Safe for Me" dipictor. This not only helps you learn safe/unsafe ingredients, but it also is a wonderful way to sort out a product not included in the database yet.
---
If you or your child already has eczema, a pre-emptive avoidance strategy is your best strategy at avoiding further issues like developing allergic contact dermatitis. Allergic contact dermatitis (ACD) is a T-cell mediated skin inflammation caused by repeated skin exposure to contact allergens. Research is showing that eczema/broken skin is the perfect environment for an allergen to invade the skin. By using the avoidance of top allergens strategy, you are creating a safe environment. You can read more here P.E.A.S. Please and SkinSafe
Detailed P.E.A.S. Info
The idea of the pre-emptive approach was developed by Dr. Sharon Jacob, Board Certified Dermatologist and Founder & CEO of the Dermatitis Academy, an invaluable resource to us. Dermatitis Academy