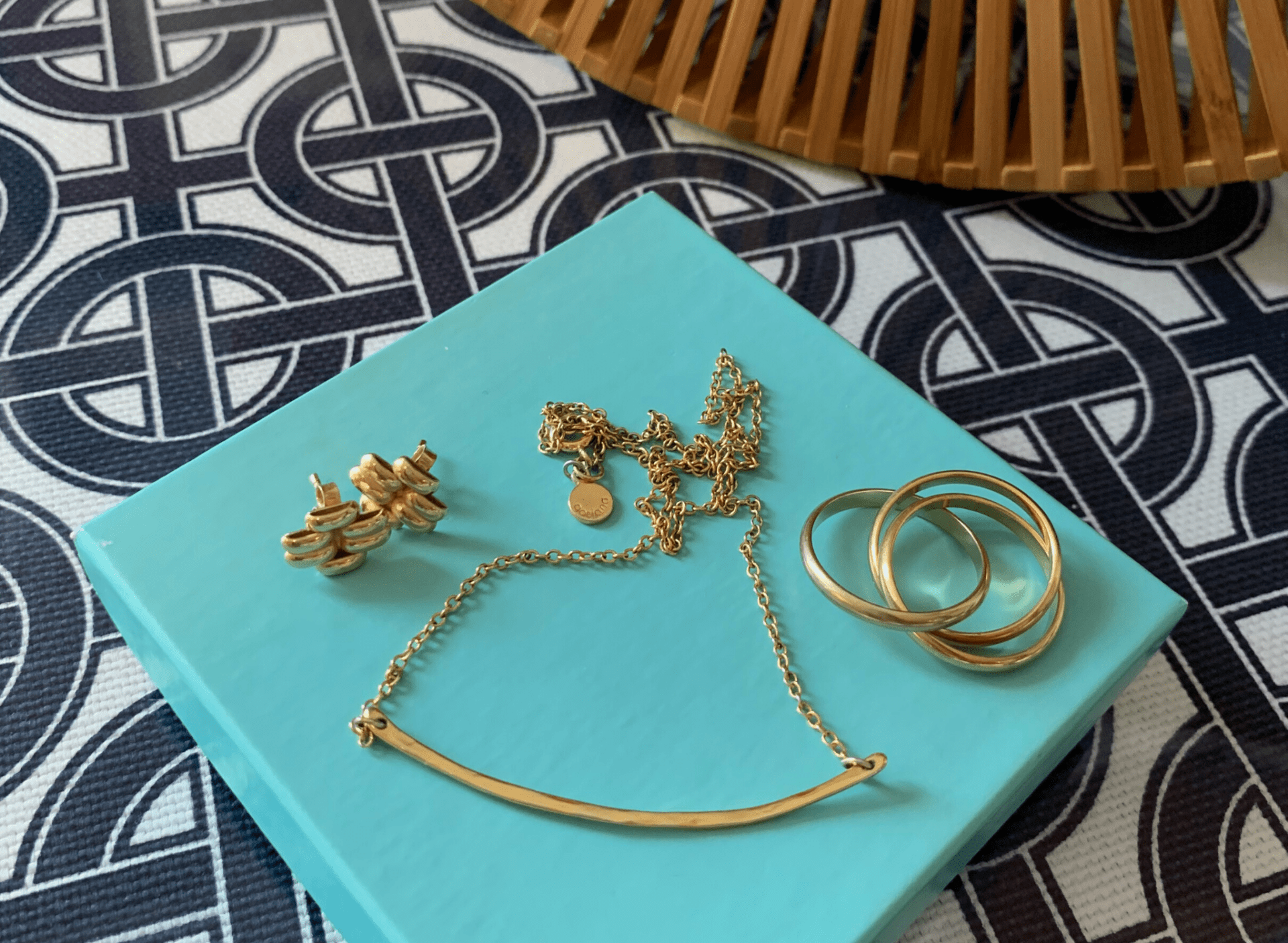 Allergy to Gold Sodium Thiosulfate might sound a little weird and leave you wondering what exactly is it. It's exactly what you think, but hate to hear. It's allergy to gold. All types of Gold. Gold Jewelry. Devastating, right? I know it is. I've actually been diagnosed with this allergic contact dermatitis allergy since 2006 and have just now resolved myself to… I can't wear my beautiful gold jewelry any longer. I'm actually in the process of packing it away in hopes that my beautiful daughter Lilly will one day enjoy it.
Gold was previously thought to be an uncommon cause of allergic contact dermatitis, but it is actually fairly common. In the December 1995 issue of Contact Dermatitis, several doctors wrote about it saying gold sodium thiosulfate had become the 2nd most common allergen in routinely patch tested dermatitis patients, with a rate around 10%. That's a pretty high number. People, like myself, will react at sites where they wear gold jewelry such as the ears and around rings or necklaces. I have a small area on the base of my platinum wedding ring that is gold – it holds my stone in place. Odd for it to be there really. I used to have a recurrent spot of dermatitis there due to the gold reaction. It flares on occasion. I also, on occasion, will wear a gold necklace for a special event for a few hours and am surprised at the amount of itching that can bring on. The same can be said for when I wear a special occasion earring for an evening. The white patches I get on my hands at times, I have begun to notice that these are most likely due to my gold allergy. I also have suffered with a great deal of eyelid dermatitis due to my gold allergy.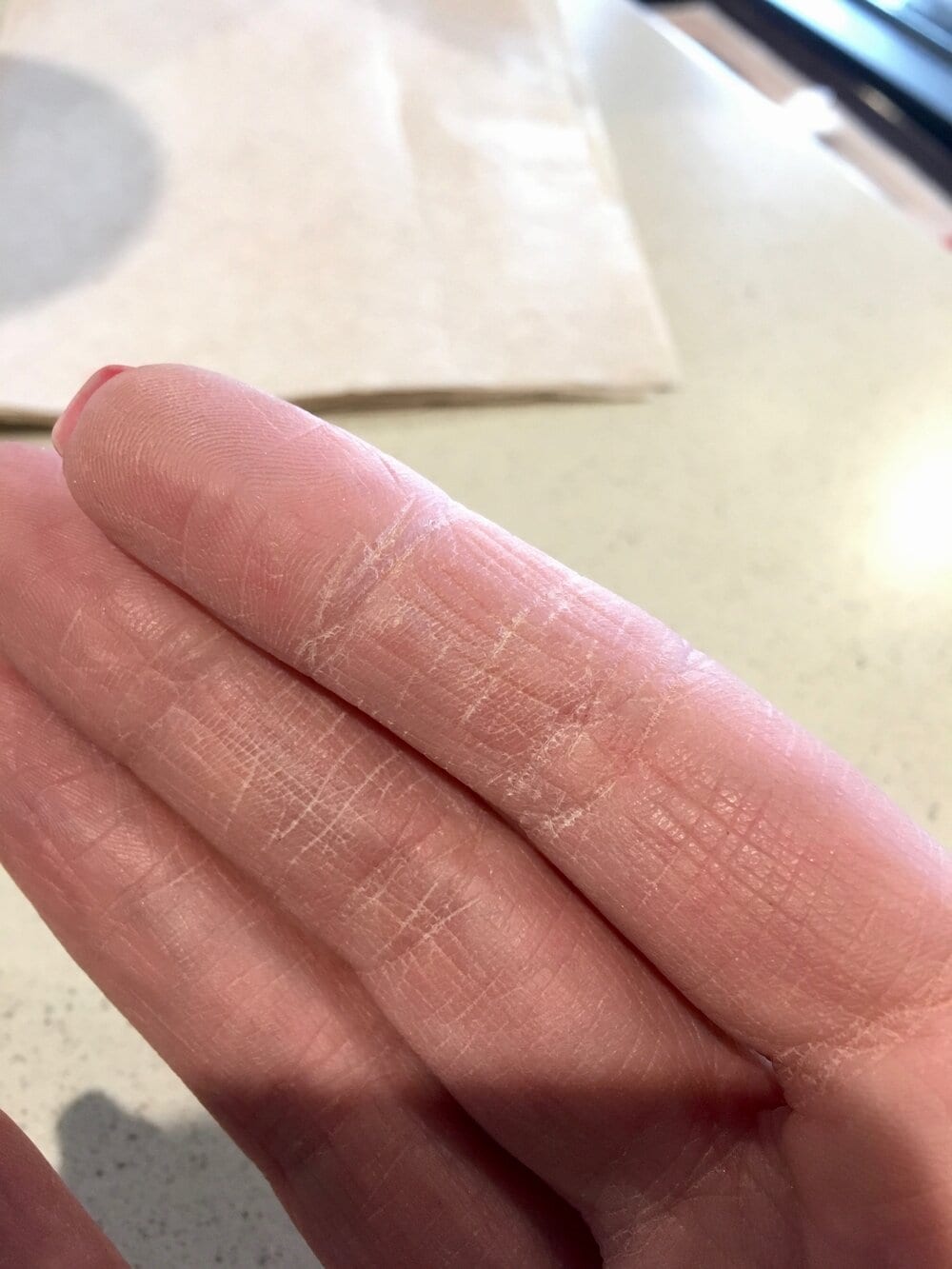 Some, like me, will develop dermatitis on their face, eyelids or other sensitive areas of the body just by touching or wearing gold jewelry. Avoiding gold jewelry, both wearing and touching, is the best scenario for living reaction-free with a gold allergy. If you have a gold special occasion piece, a jeweler can usually plate the back of it in Rhodium to help block the gold touching the skin. Rhodium is used as it is nickel-free and thought to be the least likely to cause a dermatitis reaction. The coating will eventually wear off and need re-plating. I have heard from others that the plating begins to wear off with daily wear in about 6 months. However I still would only recommend occasional wear and for a limited amount of time.
Wearing Platinum or Sterling Silver should be ok, however I have begun to mostly not wear jewelry at all except on special occasions to prevent any possible reactions. White Gold is still a mystery to me. My original patch test dermatologist said wearing white gold should be fine. My most recent patch test specialist has advised against it. Since I have seen my ACD allergies get significantly worse over time, I use complete avoidance as much as possible and have not been wearing my white gold jewelry either.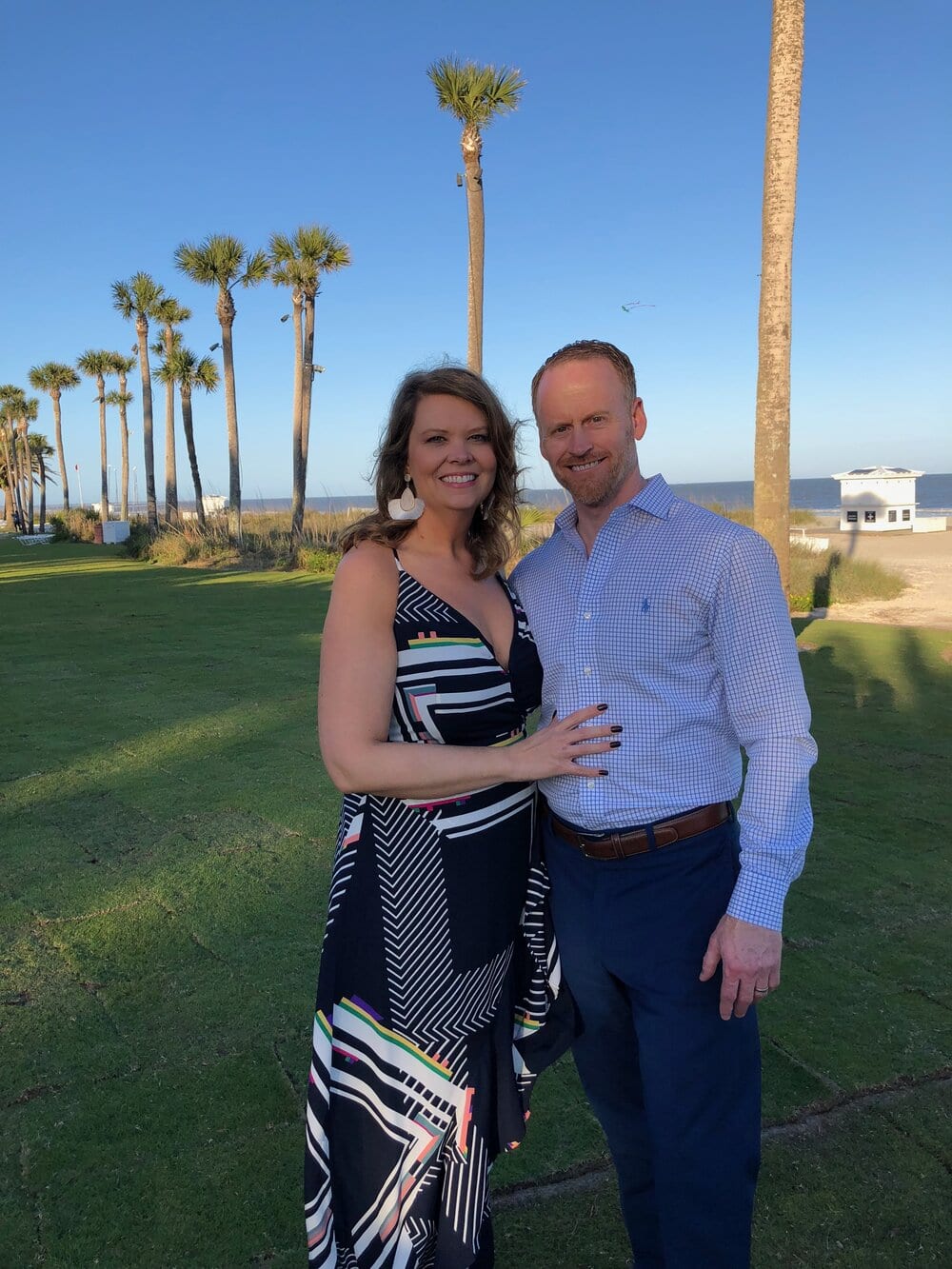 Wearing Special Occassion Gold Jewelry for an Event
Gold can also be found in dental crowns and fillings. If you have these, be sure to check with your dentist about having them removed. Remember though to tell them about any other ACD allergies you may have to prevent another reaction! In my experience with health care providers, many have never heard of allergic contact dermatitis. In most scenario I've found that they encourage you that everything will be fine and not to worry – nothing they have will harm you. The reality of this scenario is that they have no idea what they're really saying. My best guidance is to carry a small file or note on your phone with the details of your contact allergies. Include their alternate names and locations they generally show up. You can find that information here on my blog or do some digging on your own. There are also some wonderful Facebook groups filled with individuals dealing with these allergies everyday. Send me an email to dannyelle @ theallergylife .com and I'll do my best to direct you to a group. Supporting one another through these allergies is the best way to handle life with these allergies! Allergic Contact Dermatitis is a bear to manage at times, ingredients constantly change and environments are filled with triggers. Finding a group of people who share your allergy is a true GIFT! I'm glad we have one another. A true blessing.