There's a lot of confusion – even lack of education – about what ingredients are in personal care products. In the United States, most of us have NO IDEA what's in the products we buy, why we are buying them, or whether they are beneficial or harmful. Today, I'd like to highlight one ingredient that has taken my skin for quite a ride over the years, Linalool and subsequently Linalool Hydroperoxide Allergy. I avoid it now like the plague, and hopefully, after you read this, you'll be inspired to clear your homes of it as well to avoid sensitization for you and your family.
Linalool Allergy
What is linalool found in? Linalool Hydroperoxide, a common fragrance ingredient, is literally everywhere. It's found both in plants and in personal care products. It's a chemical constituent found in more than 200 natural botanical oils, including lavender, ylang-ylang, bergamot, jasmine and geranium. Linalool can also be found in about 90% of common perfumes on the market today. It has an odor similar to that of bergamot oil or French lavender and a flowery-fresh odor reminiscent of Lily of the Valley. It's also noted that it can have a spicy, woody odor. Linalool Hydroperoxide can also be used as a flavor ingredient with a spicy, citrus taste.
Sounds great, right? So what's the big problem with linalool? Like another fragrance chemical constituent, Limonene, Linalool oxidizes on exposure to air and becomes allergenic resulting in Linalool Hydroperoxide Allergy or Limonene Hydroperoxide Allergy. That's why a product containing linalool that has been opened for several months is more likely to be allergenic than a fresh one. We already know that fragrance ingredients can be sensitizing to the skin, but the oxidation of limonene and linalool makes them especially sensitizing. Need some proof? The April 2011 edition of Contact Dermatitis talked about the rise in an allergy to linalool.
Contact Dermatitis, Volume 64 (4) – Apr 1, 2011, Allergy to oxidized linalool in the UK
Product Regulations
It's curious, though, that if we've known since at least 2011 about linalool and limonene being allergenic, why is it in our personal care products? As a society, Americans are literally obsessed with the benefit and use of essential oils, clean beauty, and products' scents. Due to this obsession, we're driving the market, and manufacturers are just doing as we've asked – placing botanicals and essential oils in our personal care products. We diffuse these oils into the air making sensitization to the public on the rise.
In the European Union, most of these are actually banned as they have strict regulations on ingredients in personal care products. Fragrance and essential oils actually top their list of restrictions. Did you know many companies have two formulations – one for the U.S. (no restrictions) and one for the EU? Until we have better regulation in the U.S., education is key to keep yourself and your family safe from sensitization.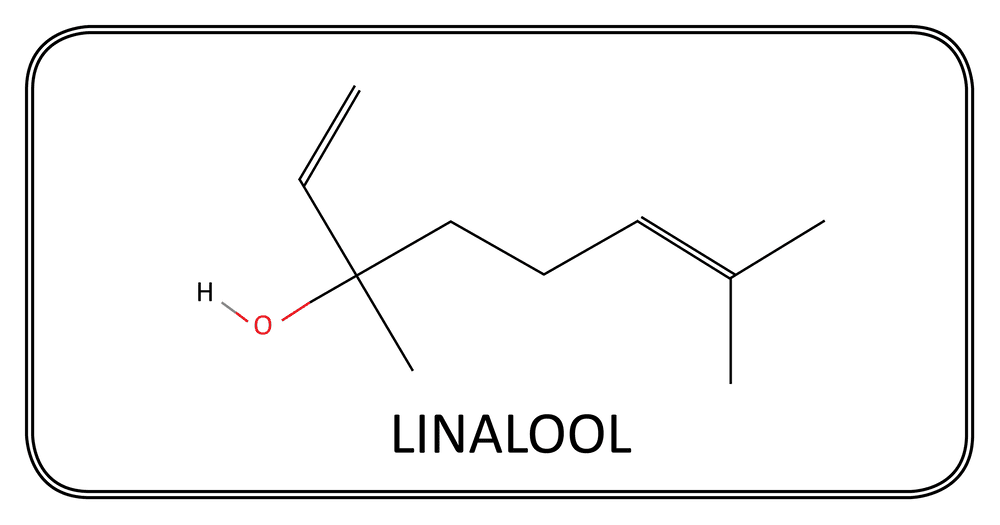 Botanicals and Essential Oils
Botanical extracts and essential oils are actually fragrance chemicals and are allergic to most with a linalool hydroperoxide allergy and fragrance contact allergy. It can be a confusing statement to read since most people learn that essential oils are safe and beneficial to use. Everything, however, is a chemical whether it is derived from a natural or a synthetic source. Many companies today try to push off this notion that a product is natural and free from chemicals and therefore safe, but then the ingredient list contains a lengthy list of botanical extracts. Fragrance chemicals, whether natural or synthetic (botanical/essential oil), can be sensitizing to the skin.
These extras are usually of no benefit to your skin either. The botanical/essential oil/fragrance ingredients are there for marketing most commonly. These ingredients are what make their product different from another product. Without the fragrance blend or the botanical extracts, most products, like a facial moisturizer, are just about the same as every other facial moisturizer.
Education is key to keep you and your family safe and less likely to experience the explosion of Allergic Contact Dermatitis – the disease I suffer from. There are several ways to keep your family safe, especially your children.
Infant and Children Skincare
With infants, only bathe with fragrance-free washes and only minimally, two times a week at most. Keeping their skin intact with lots of fragrance-free lotion is best. See my post about Leaky Skin for helpful hints.
As for toddlers and young children, use caution with what you use on their bodies, only fragrance-free products. For bath time – wash them LAST and then get them promptly out! If you're letting them soak and play AFTER washing them, this can be incredibly sensitizing. Dermatologist Dr. Sandy Skotnicki mentions this in her book Beyond Soap.
"You don't want your child sitting in potentially irritating soapsuds. Instead, the parent should reverse things – playtime happens first in clean water, and then comes the skin – and hair-washing. Rinse off the toddler's skin and hair afterward, and then it's right out of the bath. Don't let the child sit in the bath suds. Another, even better approach to bathing a child is to use a hand-held shower wand. After playtime is over, let the water drain out; as it's draining, wash with minimal syndet cleanser and fragrance-free shampoo, then rinse with the shower wand."

Beyond Soap, Dermatologist Dr. Sandy Skotnicki, page 181-182
•Syndet cleansers are mild and cause less damage to our skin. The pH of syndet cleansers are usually around 5.5, which is very similar to the natural pH of our skin
A few wonderful options for babies and children are:
Dr. Skotnicki also writes a wonderful chapter on skincare for babies, children, and teens in her book. I highly recommend it! If you're new here – go back and read a few of my other posts to help you understand Allergic Contact Dermatitis and how sensitization begins.
Linalool Allergy and INCI Decoder
I made a list of products that CONTAIN Linalool Hydroperoxide and therefore can be devastating for those with Linalool Allergy. It's a list that will surprise you I think. Surprisingly, the list is only about 1% of the products on the market today containing linalool. If you'd like to see more products with the ingredient Linalool, I found a new tool that breaks down products and their ingredients. It's pretty cool. If your product isn't listed – no worries! You can upload a quick pic and a list of ingredients. In a matter of seconds, the website, developed by a computer scientist turned cosmetic chemist, will sort it all out for you. Find this cool tool: INCI Decoder
INCI Decoder makes it easy to see what's in your product as a beneficial ingredient, what's simply there as perfume and also what preservative is being used.
You'll be shocked to see that products really only need about 10 ingredients to work together to make a product – so many have WAY WAY MORE! In addition to the Beyond Soap book, Dr. Skotnicki also has a Beyond Soap Podcast to help understand what should and what shouldn't be in your moisturizer. Minimizing your exposure to ingredients goes a long way in lowering your risk of acquiring eczema or allergic contact dermatitis (ACD). If your face or skin has "always been sensitive" then take a good hard look at what you're using on your skin – especially if "you've always used it" as developing ACD comes from constant exposure.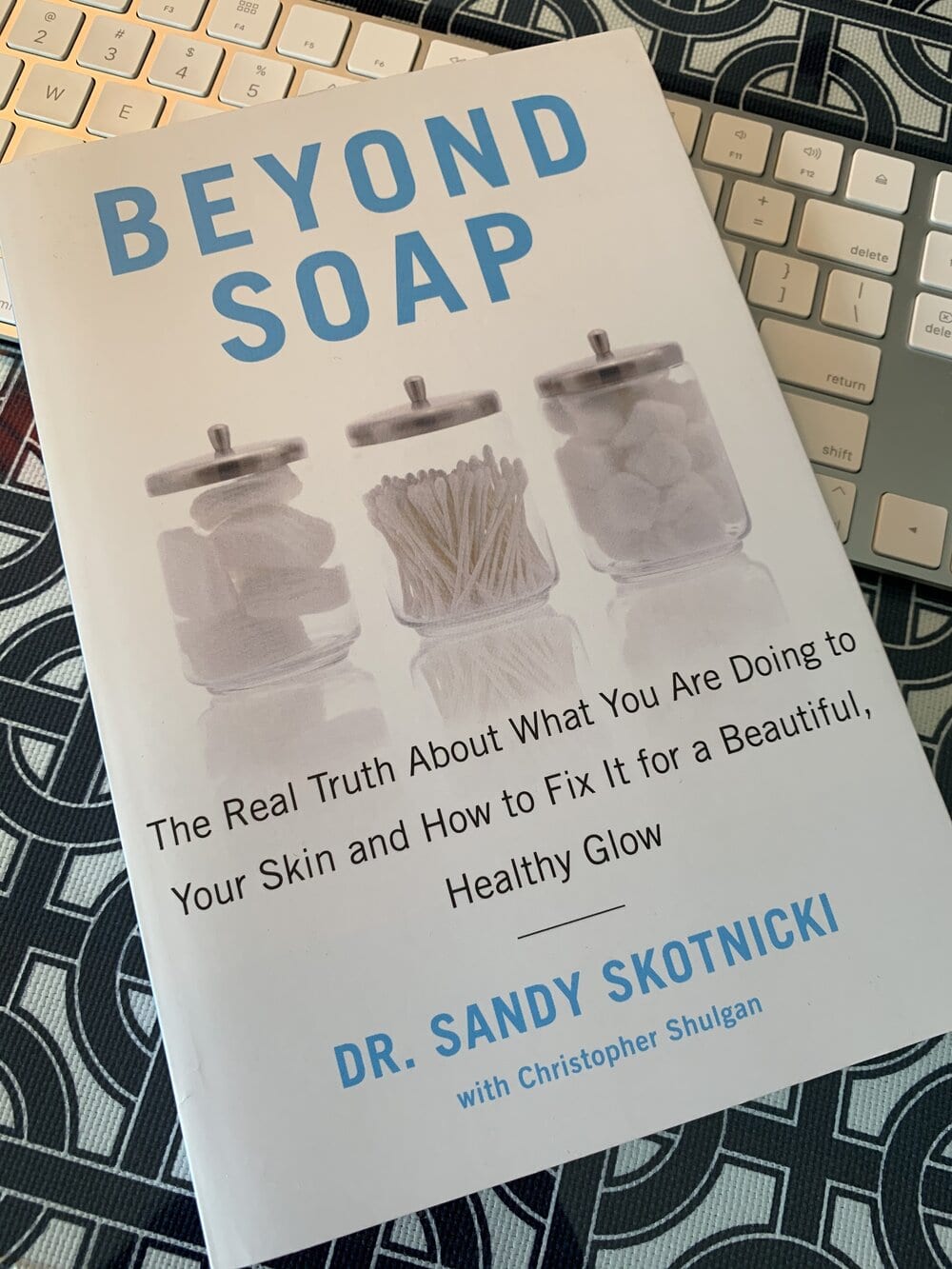 Products Containing Linalool: For a more complete list – see incidecoder.com/ingredients/linalool
The frightening part of the list above is I've used about half of these products in my past. Gasp. I now have Allergic Contact Dermatitis to so many of the ingredients contained in them. Is the risk worth it to you? Heck NO! Grab a simpler, non-botanical based FRAGRANCE-FREE alternative.
An easy way to find a better fragrance-free alternative? Visit SkinSafe's website and turn on the fragrance-free and top allergen free filters and then search away! SkinSafe was developed in conjunction with The Mayo Clinic by Dr. Jimmy Yiannias who was trying to help his eczema-challenged dad find safe-to-him products. Today's market of personal care products is a major landmine. Together with SkinSafe, we'll have more reaction-free days ahead! YES!
You can also continue to follow along here at The Allergy Life. You can be certain with my allergies, most everything I use – you can use too. I highlighted my allergies here so double check my list in case you have a long list of ACD allergies. Thankful for you! Talk soon! ~Dannyelle
A few of my favorite skincare basics