Allergy Free Shampoo
The best allergy free shampoo
I have searched long and hard (and had many missteps!) for an allergy free shampoo that is free of my contact dermatitis allergies. While not tons of options to choose from, there are several. But many of them are probably great for short hair or hair of other textures, but my hair is VERY fine, long, and has a lot of natural curly (read frizzy) tendencies.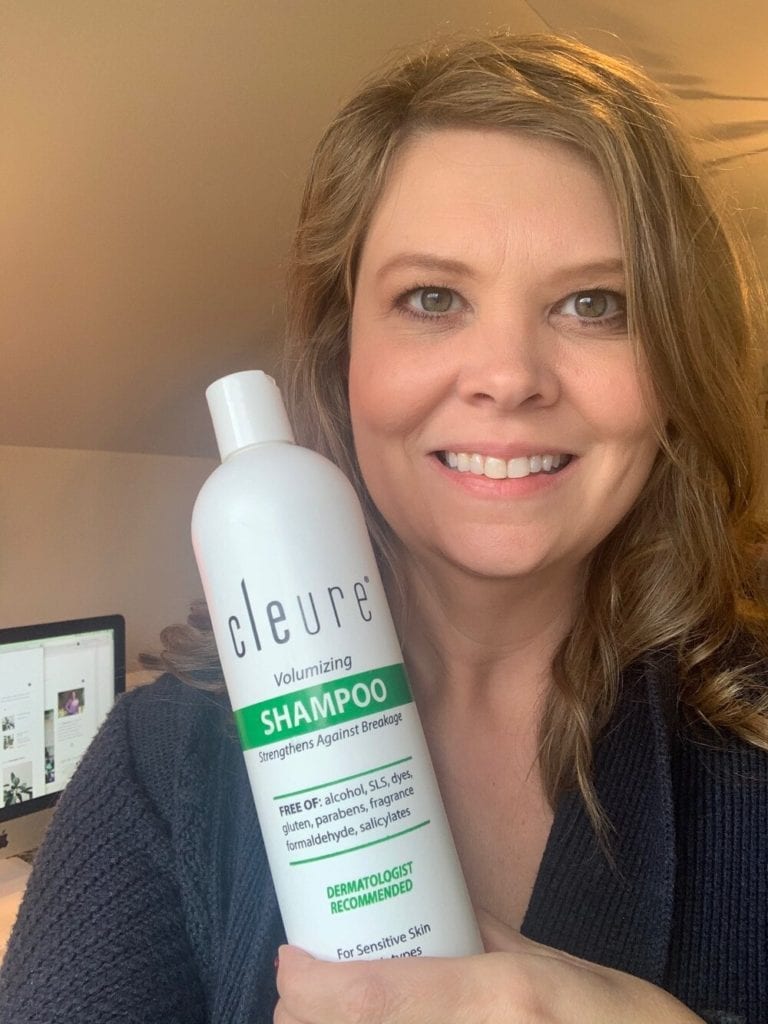 An allergy free shampoo that works
Cleure Volumizing Shampoo has become my favorite allergy-free shampoo of any I've tried lately. I'll post later about others I have tried and the pros and cons for them.
This shampoo is free from formaldehyde and fragrance, which is important to me for my allergy concerns. For those concerned with a Cocamidopropyl Betaine or Methylisothiazolinone contact dermatitis allergy, this is the one for you too. A former version of this shampoo was formulated with coco-betaine but has recently been removed. So many shampoos have coco-betaine in them to give the desired consistency. Cleure has done a fantastic job with this shampoo while excluding things that could give you trouble.
Cleure Volumizing Shampoo's current formulation has the following ingredients: Purified Water, Sodium C14-16 Olefin Sulfonate, Disodium Cocoamphodiacetate, Cocamide MEA, Glyceryl Caprylate, Caprylhydroxamic Acid, Glycerin, Polyquaternium-7, Polyquaternium-10, Sodium Chloride . It is free of alcohol, SLS, dyes, gluten, paragons, fragrance, formaldehyde, and salicylates.
Fragrance Free Product Guide
You all know how fanatical I am about fragrance-containing products being a big NO for my family and me. I encourage you to give this shampoo a try. My daughter has very long hair, and we are enjoying this one for her as well. Repeat exposure to fragrance is, in fact, how an allergic contact dermatitis to fragrance shows up. Daily use of fragrance in shampoo can be a way of sensitization to fragrance. Fragrance-Free is important. I have another list of allergy-free products as well. Read it to find helpful suggestions