I've wanted to share with you how to clean makeup brushes for a while. A few weeks ago, I shared with you my love of EltaMD's tinted sunscreen. I absolutely love it! Have you tried it yet? I use a makeup brush to blend it in and then use a 2nd makeup brush to top it with Neutrogena Loose Mineral Powder Foundation. It is a system that really works for me. While it is pretty minimal, it does even out my skin tone and doesn't cause any irritation. For me, that's a win-win! But my brushes by the end of a week are really in bad shape.
Brush Cleanser Options
I used to use a Makeup Cleanser from Sephora; it was a quick spray I used daily. Then, as happens so often, they changed the formula and included essential oils. Bummed doesn't begin to express how I feel about this. With my Fragrance and Balsam of Peru allergies, I cannot use any essential oils or even their chemical derivatives. I came up with this simple recipe to clean my makeup brushes. I wanted to share it with you!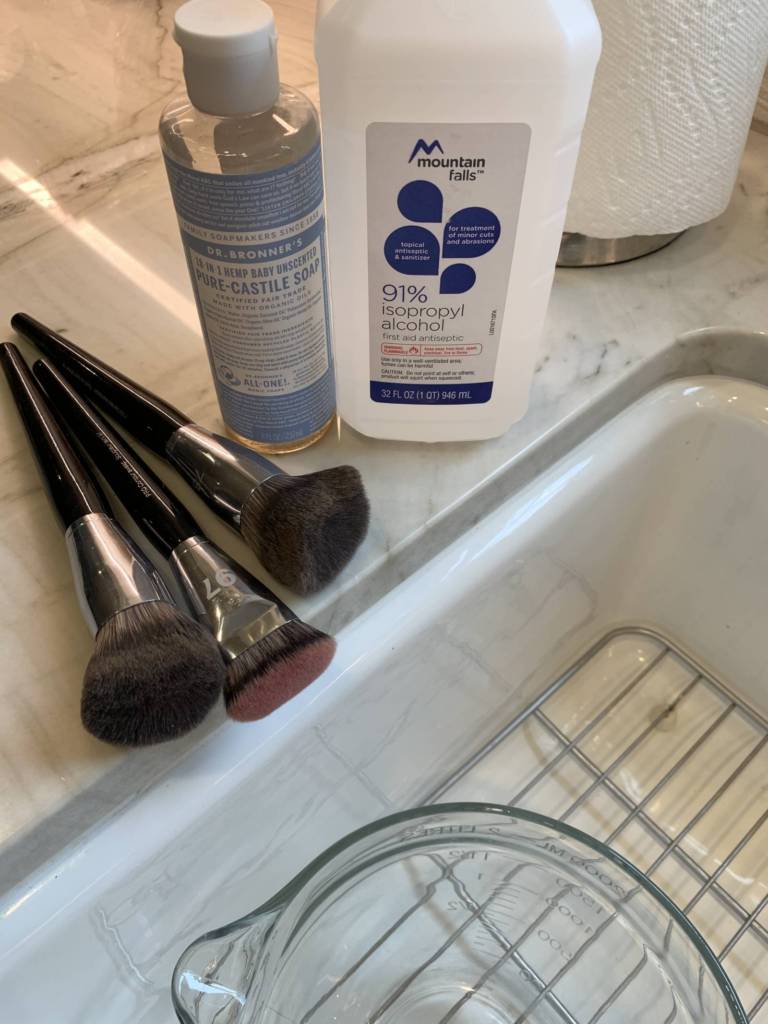 It's fairly simple. I use 1 teaspoon Fragrance-Free Castille Soap to 1 tablespoon Isopropyl Alcohol and 1/2 cup warm water. This isn't exact, but you'll find if you don't have enough Castille Soap, you can't get the oils from the makeup out of the brush.
It's amazing how oil will clean oil, but that's the case here. You can continue to dip and swirl brushes to get most of the makeup out. Then, I dump my container out and start fresh. Continue to do this until your brushes dip in and out without leaving a residue. I always do a few freshwater washes to be sure no residue of the soap is left behind.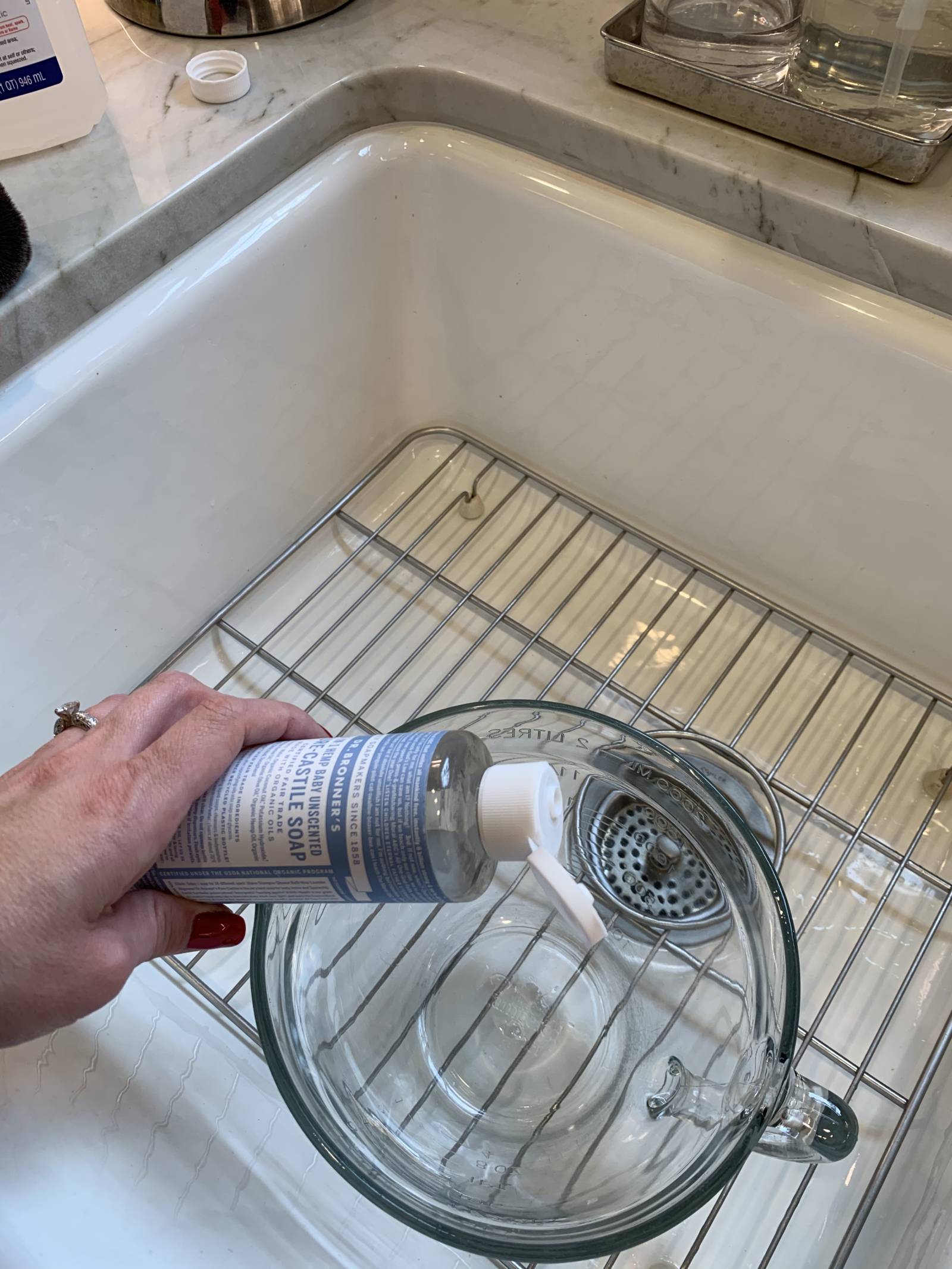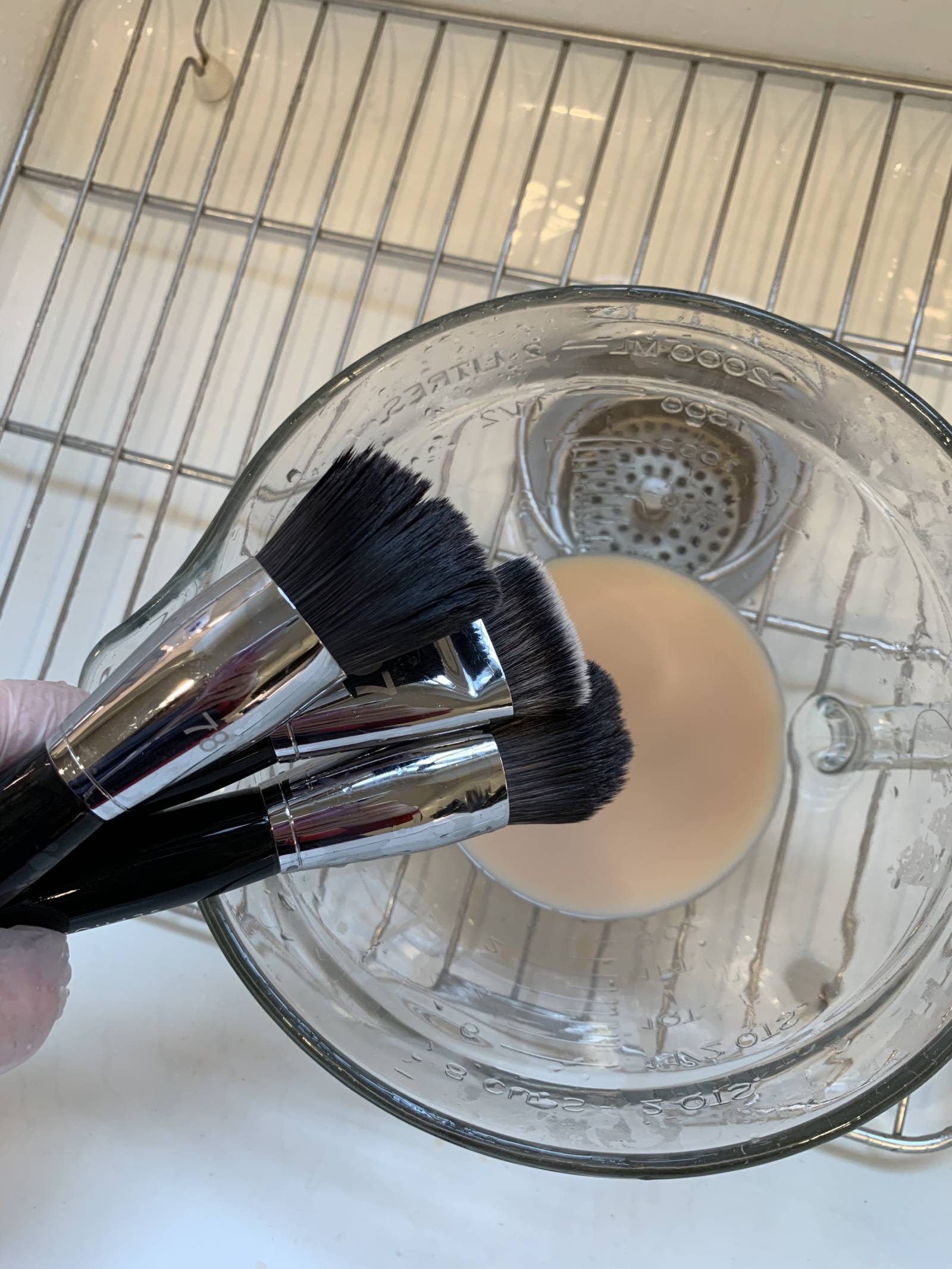 Isopropyl Alcohol is a great sanitizer and can actually be used in a spray bottle to clean your brushes daily. I've been using this routine for about two years, and my brushes are holding up beautifully. A good quality brush really makes the difference in putting on tinted sunscreen and mineral powder foundation powders. I use the Sephora Pro line of makeup brushes and have been really happy with them. Recently, I discovered Clinique makes a makeup brush cleaner spray. It works really well for daily freshening, while the system I described here and a wonderful deep clean.