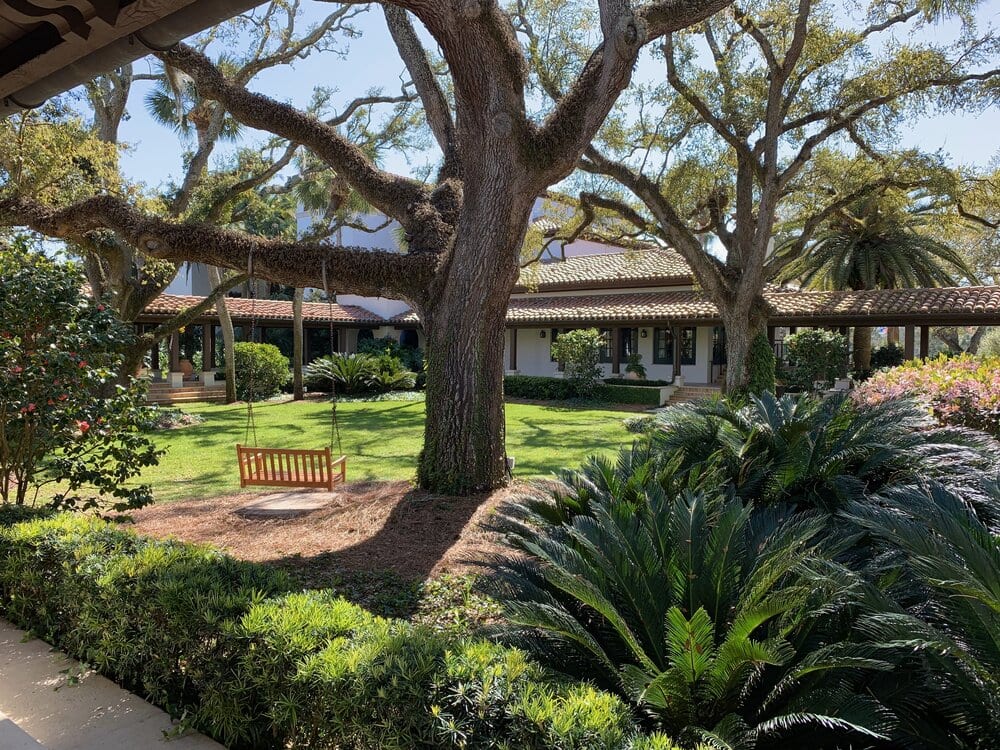 The Cloister at Sea Island
Travel. Who doesn't love it, right? A venture to an exciting, beautiful place. SIGN ME UP! But, since being diagnosed with severe chemical allergies, traveling can be a real bummer. I'm sure many can relate. Traveling with a gluten allergy, mold illness or chemical allergies can be a challenge to stay healthy and be able to enjoy your travel.
My husband and I visited The Cloister at Sea Island Resort in the late spring of last year. Gorgeous doesn't even begin to explain how beautiful and romantic this place is. This was one of my first trips out since my huge reaction in 2018. I was hesitant. I didn't want to spend our entire trip itchy, rashy, swollen and irritable. Getting away from work and family is an amazing experience, unless it isn't if you know what I mean. I planned ahead as best could by packing my safe towel and pillowcase and I also made a call to Sea Island a few weeks before my trip. I wanted to not only alert them to my fragrance allergy, but also to my Balsam of Peru avoidance diet I was doing at that time. I let them know that they didn't need to worry I would suffer anaphylactic shock, but that it could make my trip pretty miserable if I had foods containing BofP. I gave them a list of the things I was avoiding – basically…
Wheat (Ferulic Acid)
Spices (no vanilla, cinnamon, turmeric, basil, ginger, paprika, cloves, allspice, nutmeg, citrus peel/zest, cayenne pepper, chili powder)
tomatoes (benzoate)
peppers (all kinds, including bell peppers)
spinach (benzoate)
avocado (benzoate)
berries (blueberries, rasperries)
chocolate
These foods are known to be high in benzoates and balsam of Peru chemical constituents, both of which I'm ACD allergic to. You can read more about a BofP avoidance diet here on my blog.
Upon check-in, I was introduced to the Executive Chef on staff. He was a delight and said he had put an Allergy Ticket in every restaurant on the resort for me and I need not worry about any trouble! He said to mention my name and they would whip something up special just for me. I was floored! I never expected such a treatment, however for the entire stay he was right! I only had to mention my name and they knew immediately what to do. I highly encourage you to mention any food sensitivity to their staff and I am quite certain your needs will be met. I have never eaten so well. The food was absolutely delicious. I could order directly off the menu at any restaurant as well and if it contained items I couldn't have, they would fill the dish with safe-for-me foods. It was an absolute delight! A far stretch from a normal food sensitivity experience where you have to piece meal everything and your plate always looks sparse. The views at the restaurants weren't bad either!!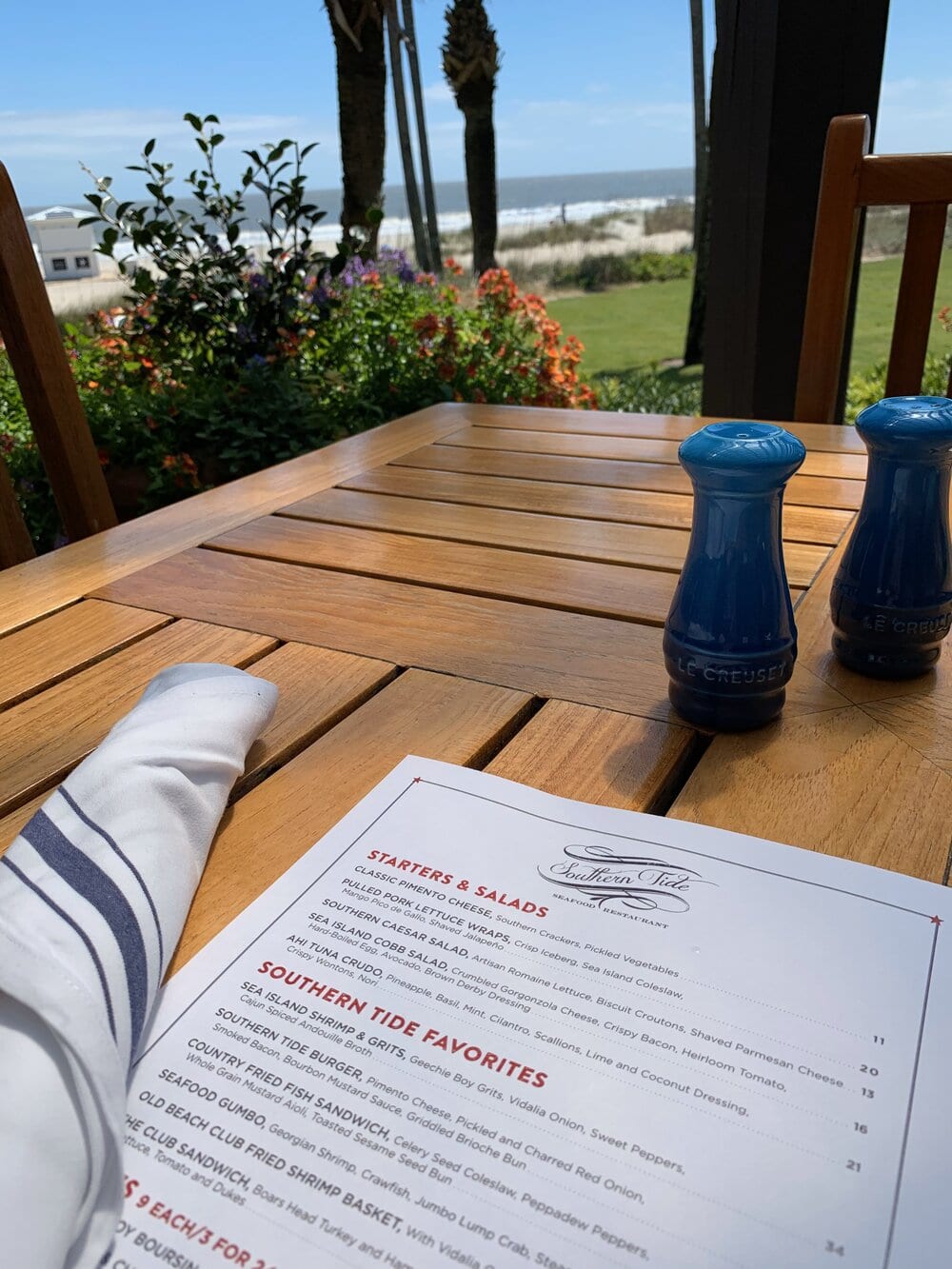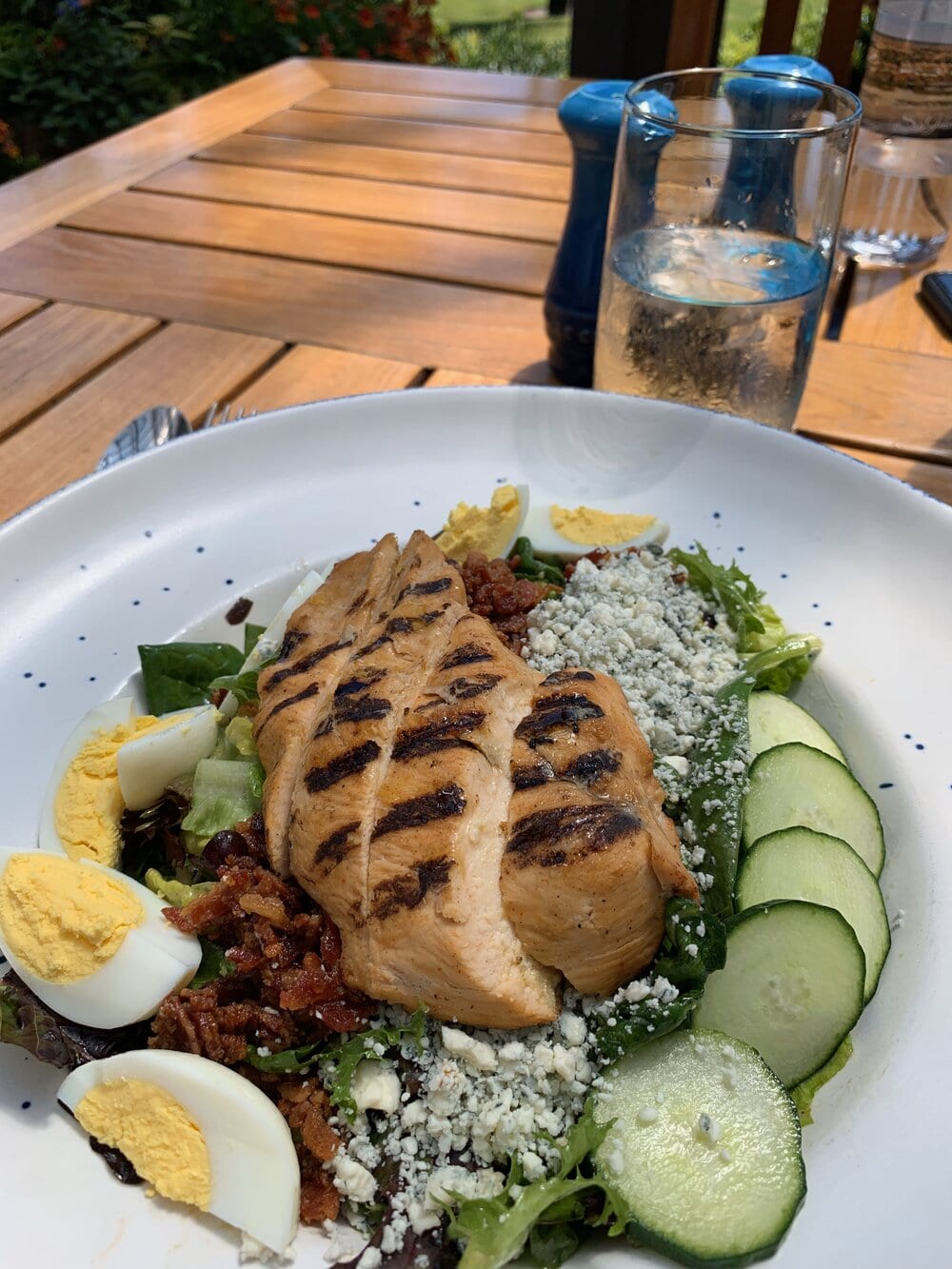 Our room (and it's view of the beautiful river) were breathtaking and a true retreat. Decorated to mirror the original Cloister, our room was fresh and inviting. I had absolutely no trouble being comfortable in there and experienced no reactions to fragrance or chemicals. Our room was more of an apartment-sized suite as it was very large and spacious, complete with an entry-way and large, suite-style bathroom. Our bathroom had two separate living spaces so my husband and I could really stretch out. One in the back with a shower, full-size soaking tub, vanity and a small room to use the bathroom privately. The main area of the bathroom had two separate closets and a large seated vanity area. I was in heaven! We decided we'd never leave!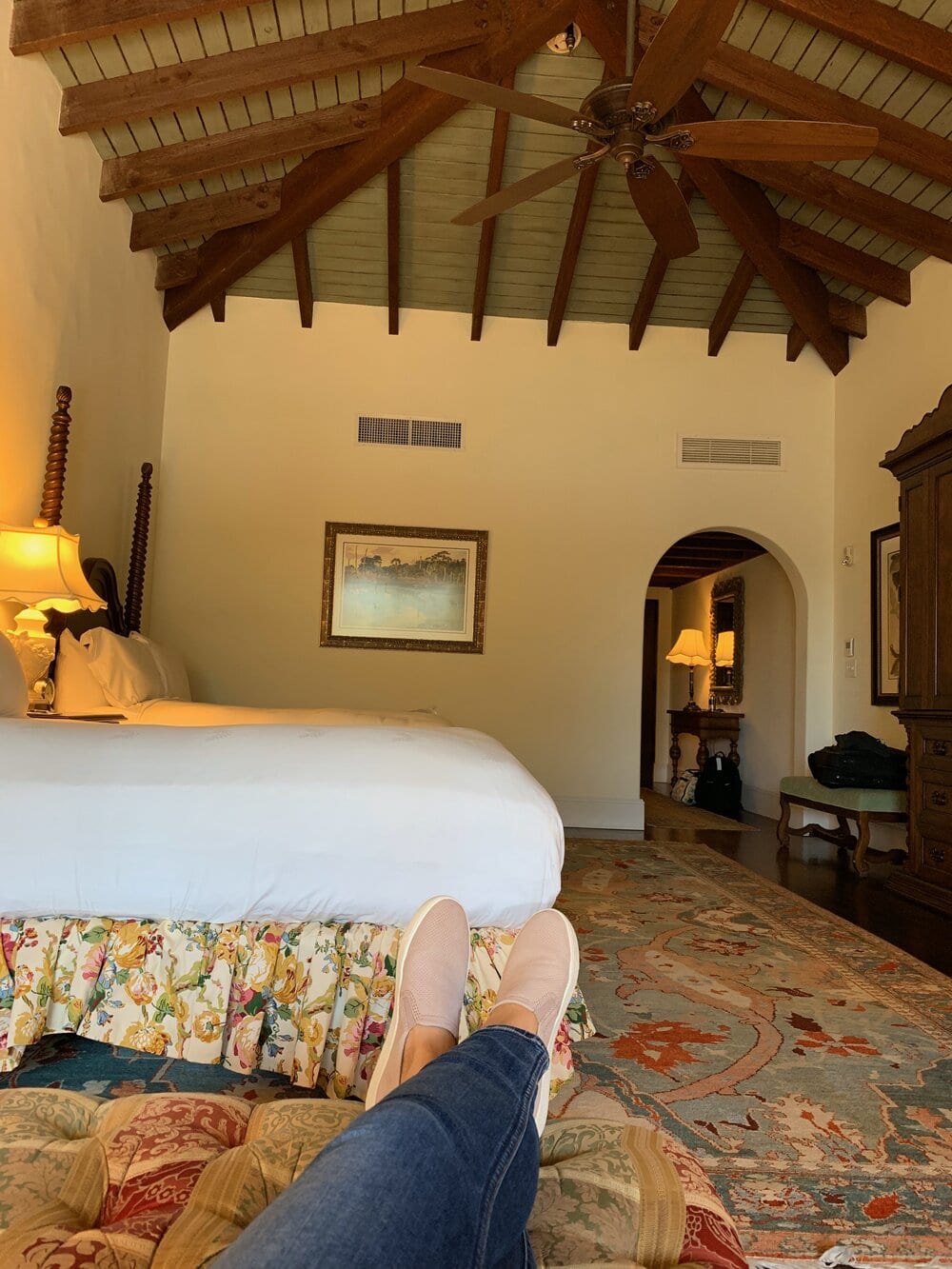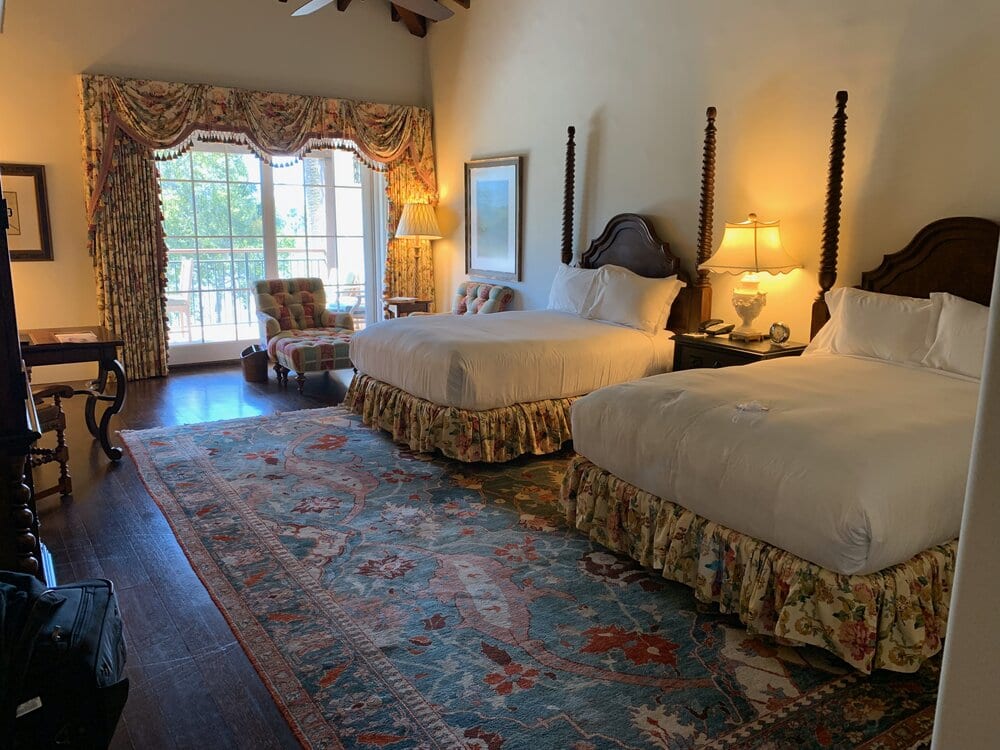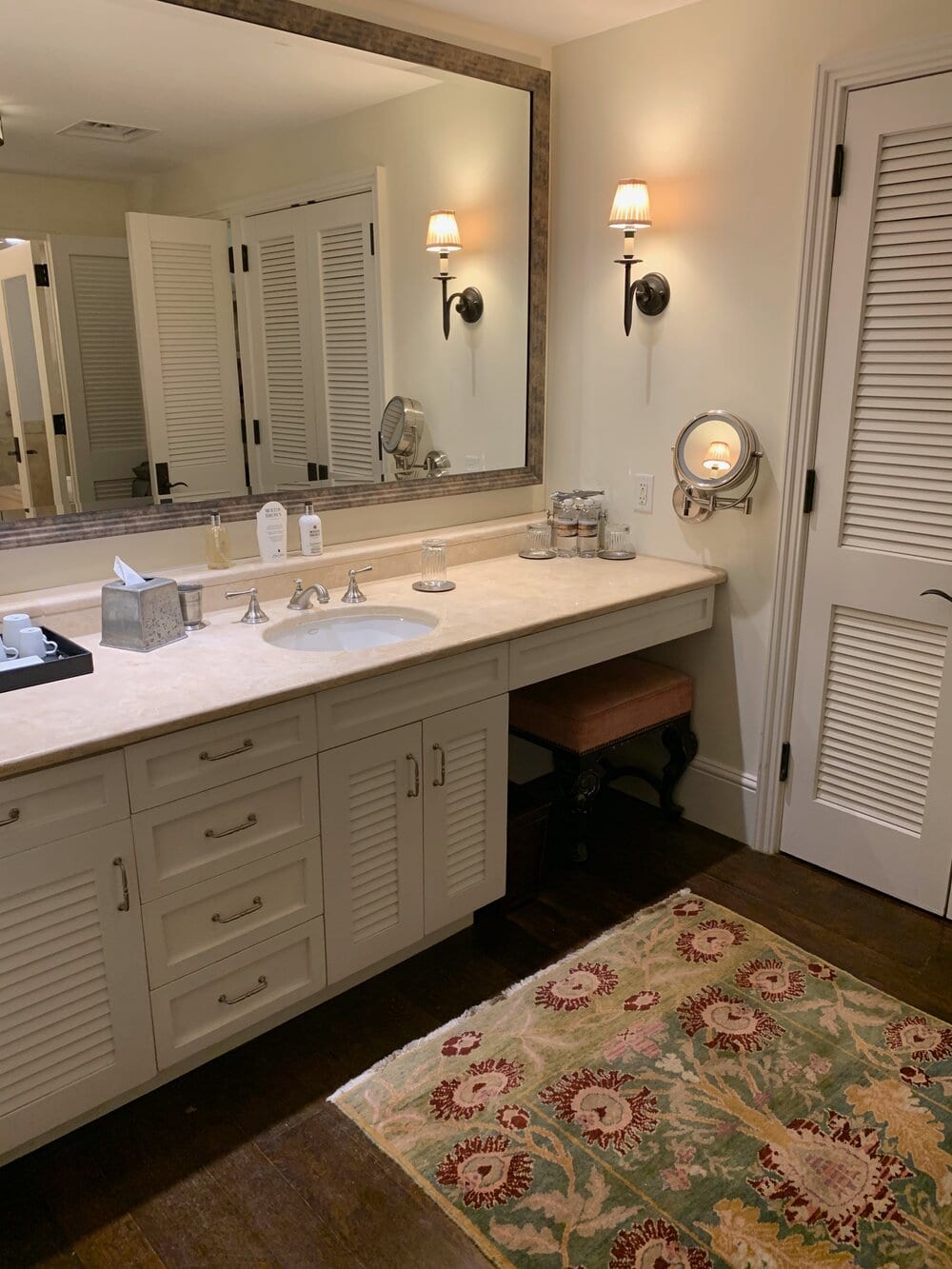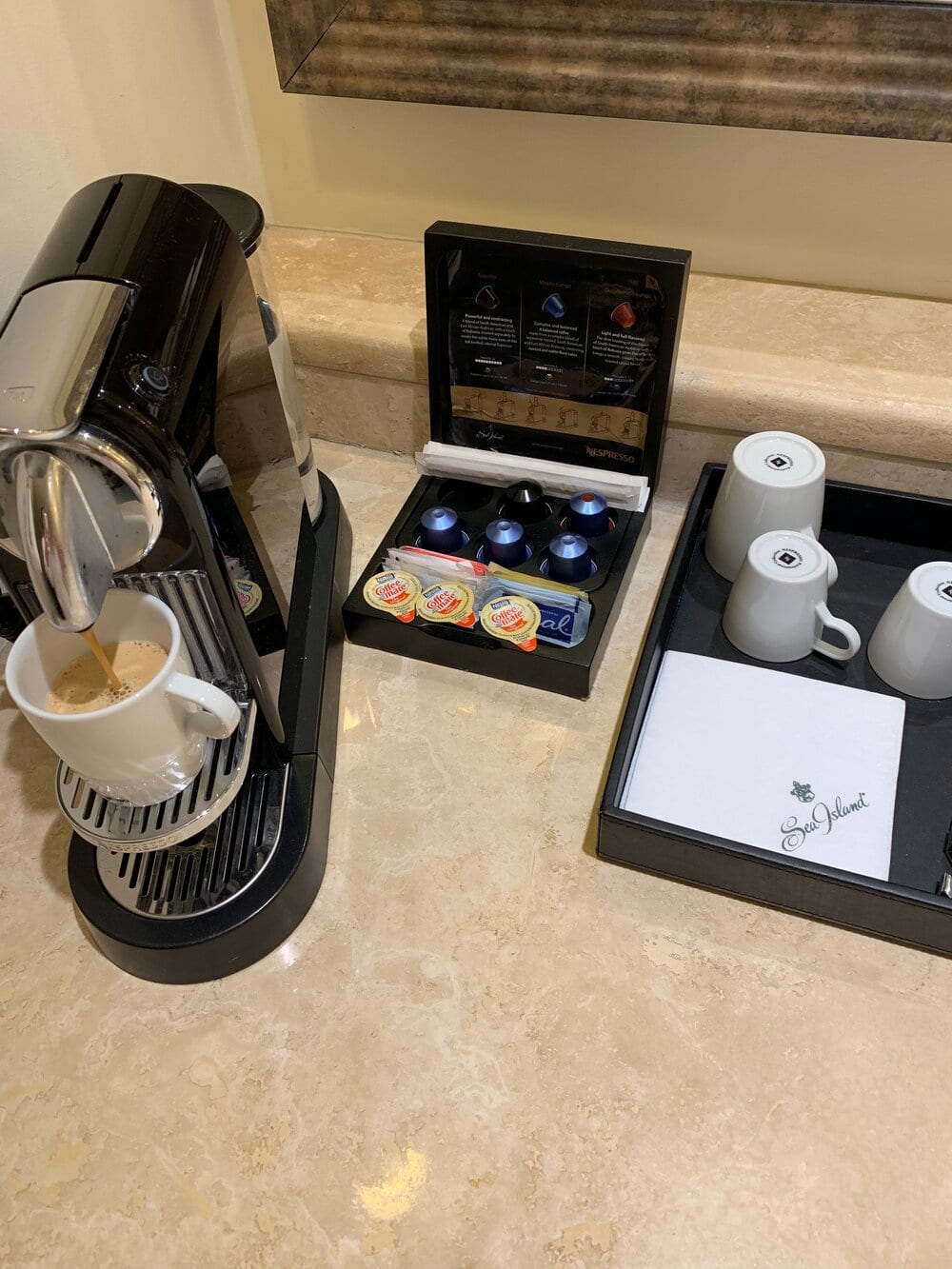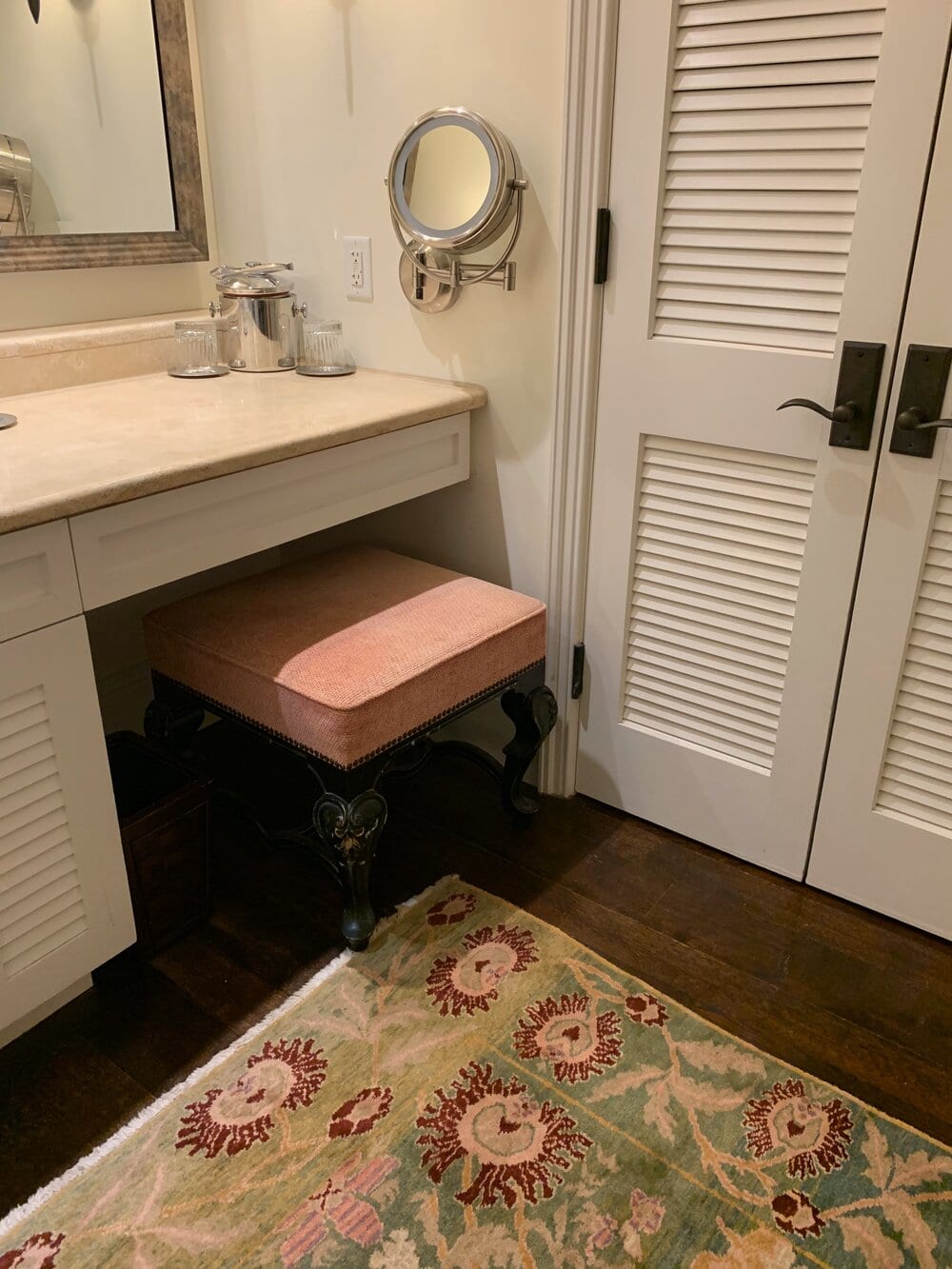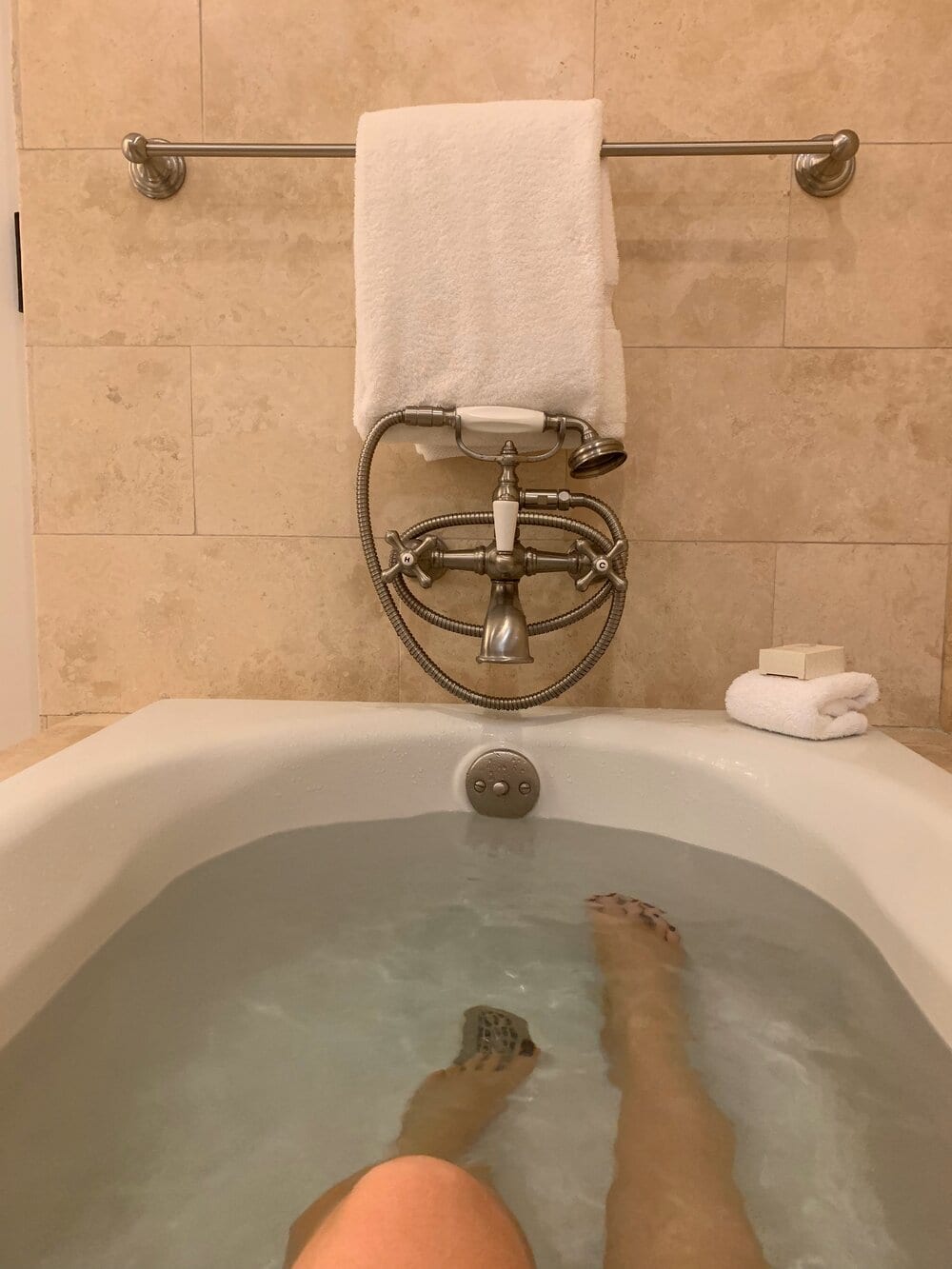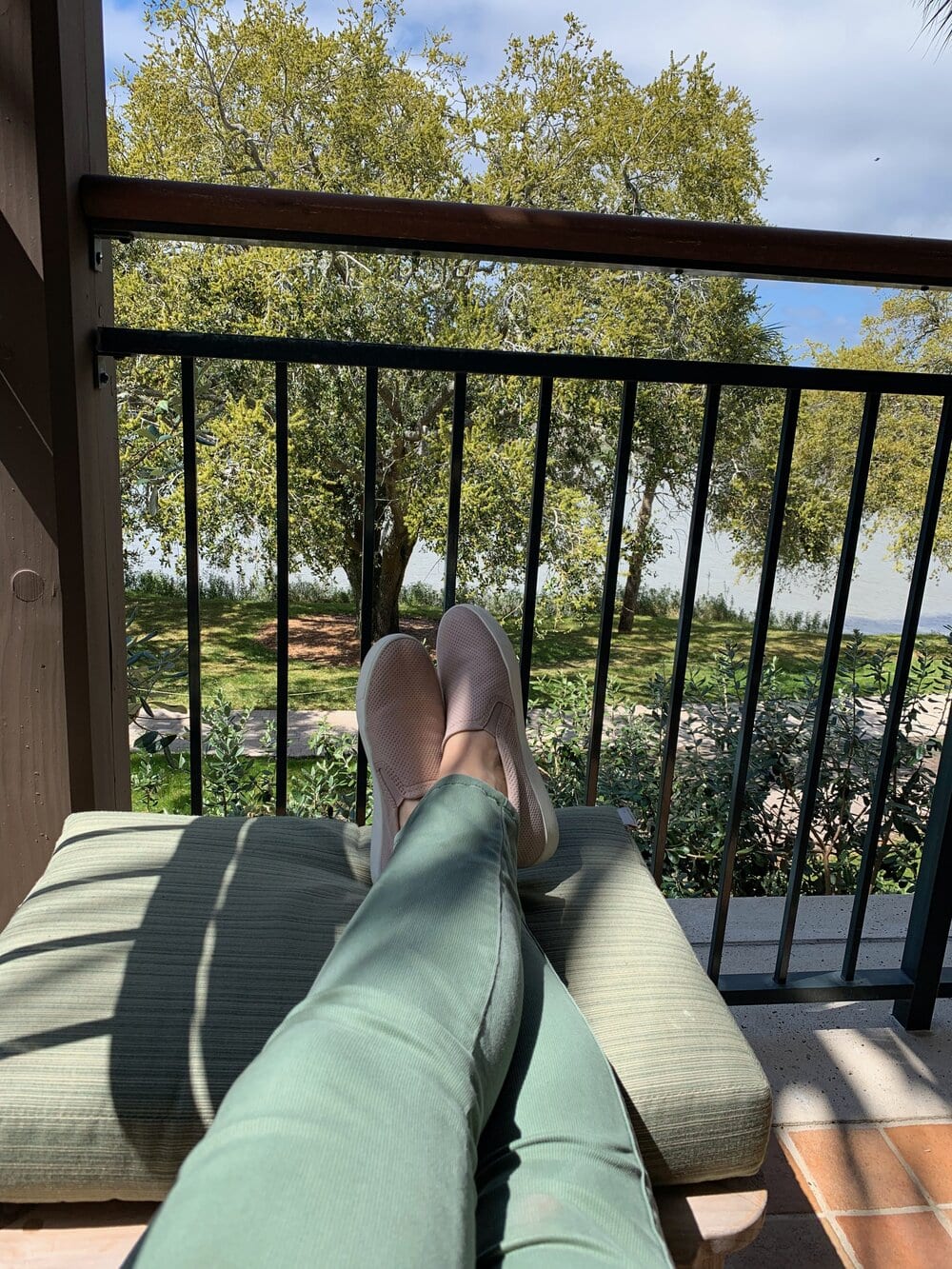 Click through for more photos of the expansive suite-style room
The Cloister originally opened in 1928 and is located off the southern coast of Georgia. It is a true low-country destination. The resort has been completely rebuilt in recent years and in 2016 they built a $40 million expansion that included our room, the new Garden Wing. They are exquisite and I highly recommend a visit.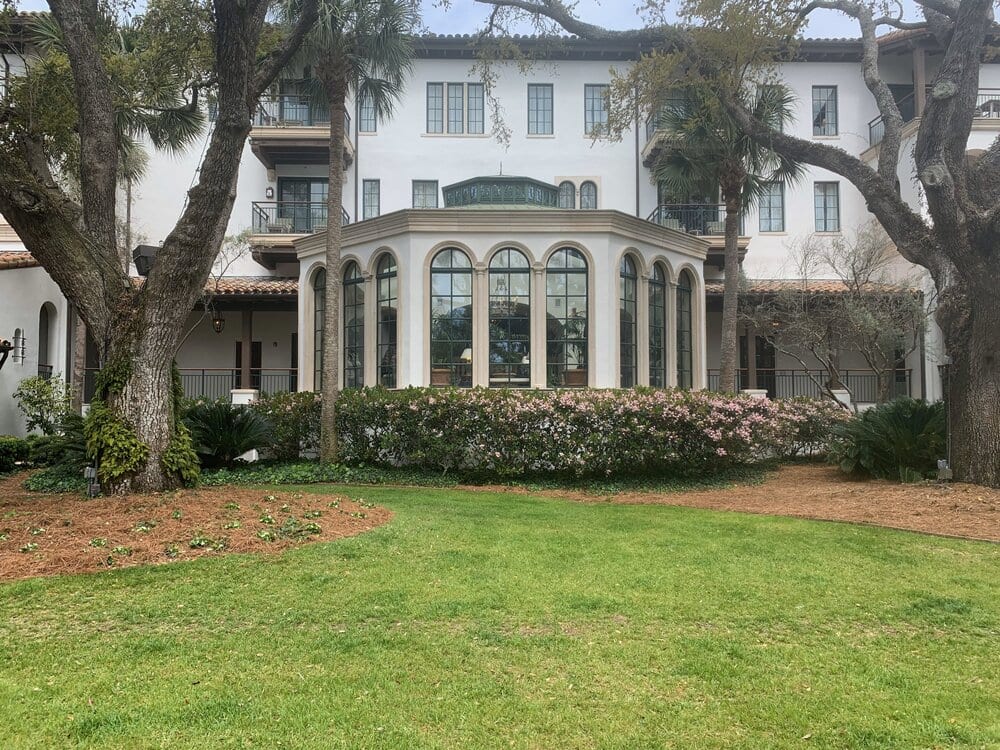 The Courtyard of The Cloister, the inside of this circular room is a quiet, light-filled library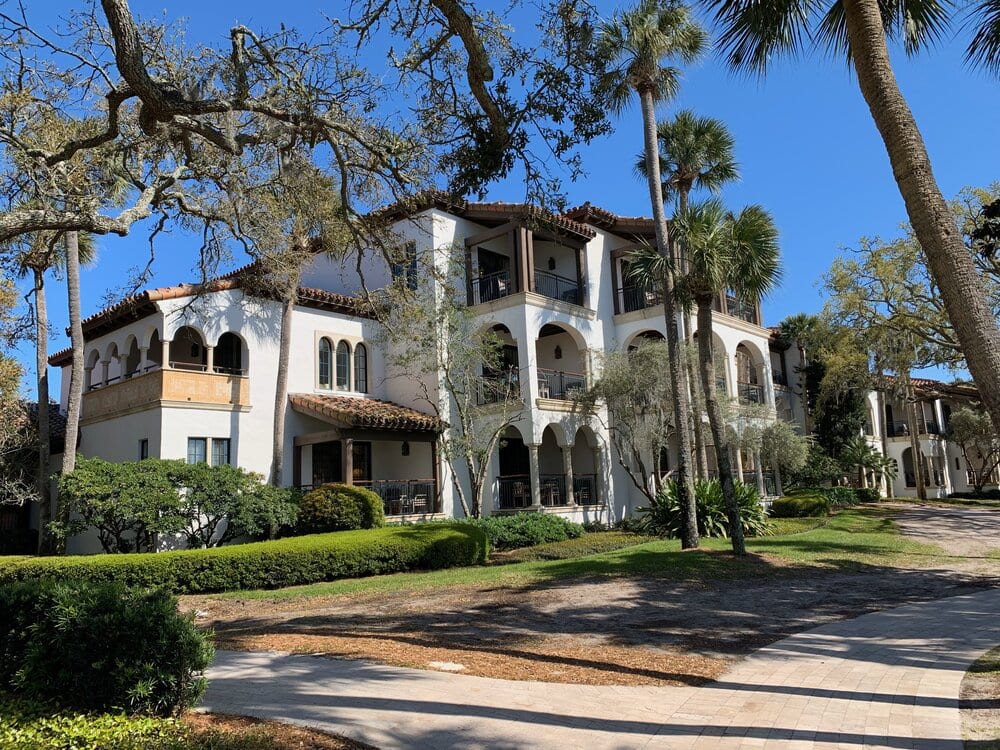 On our walk between The Cloister and the riverbank
The Cloister sits directly on the river and has the most beautiful paved paths perfect for a bike ride (the resort has bikes for rental use) or a walk. The views are spectacular.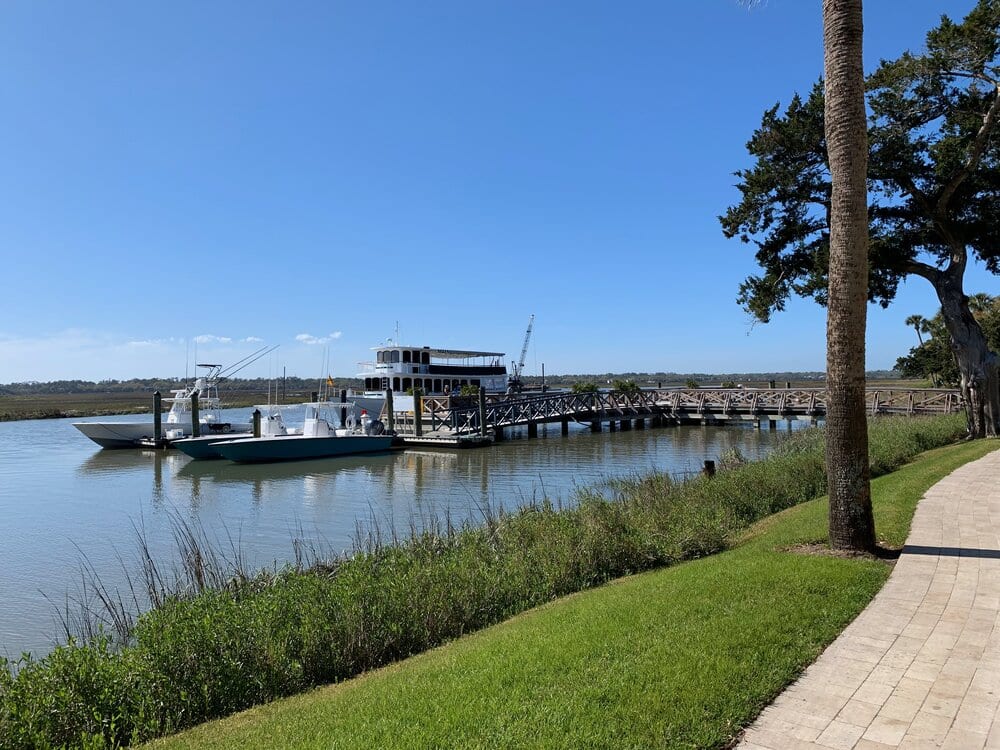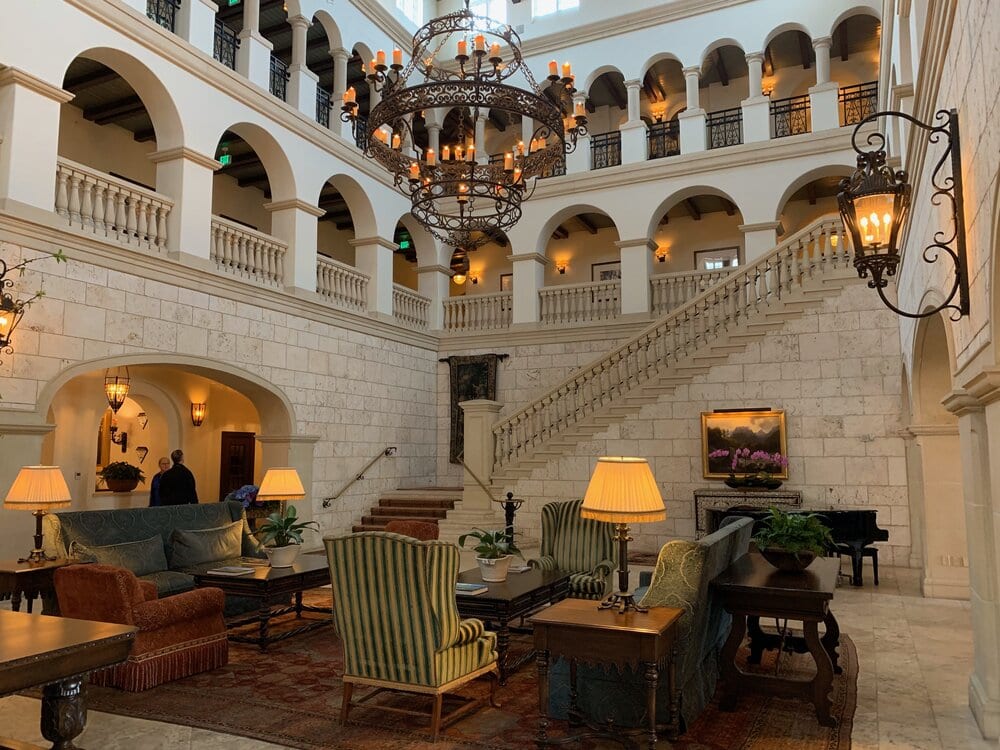 The lobby at The Cloister is breathtaking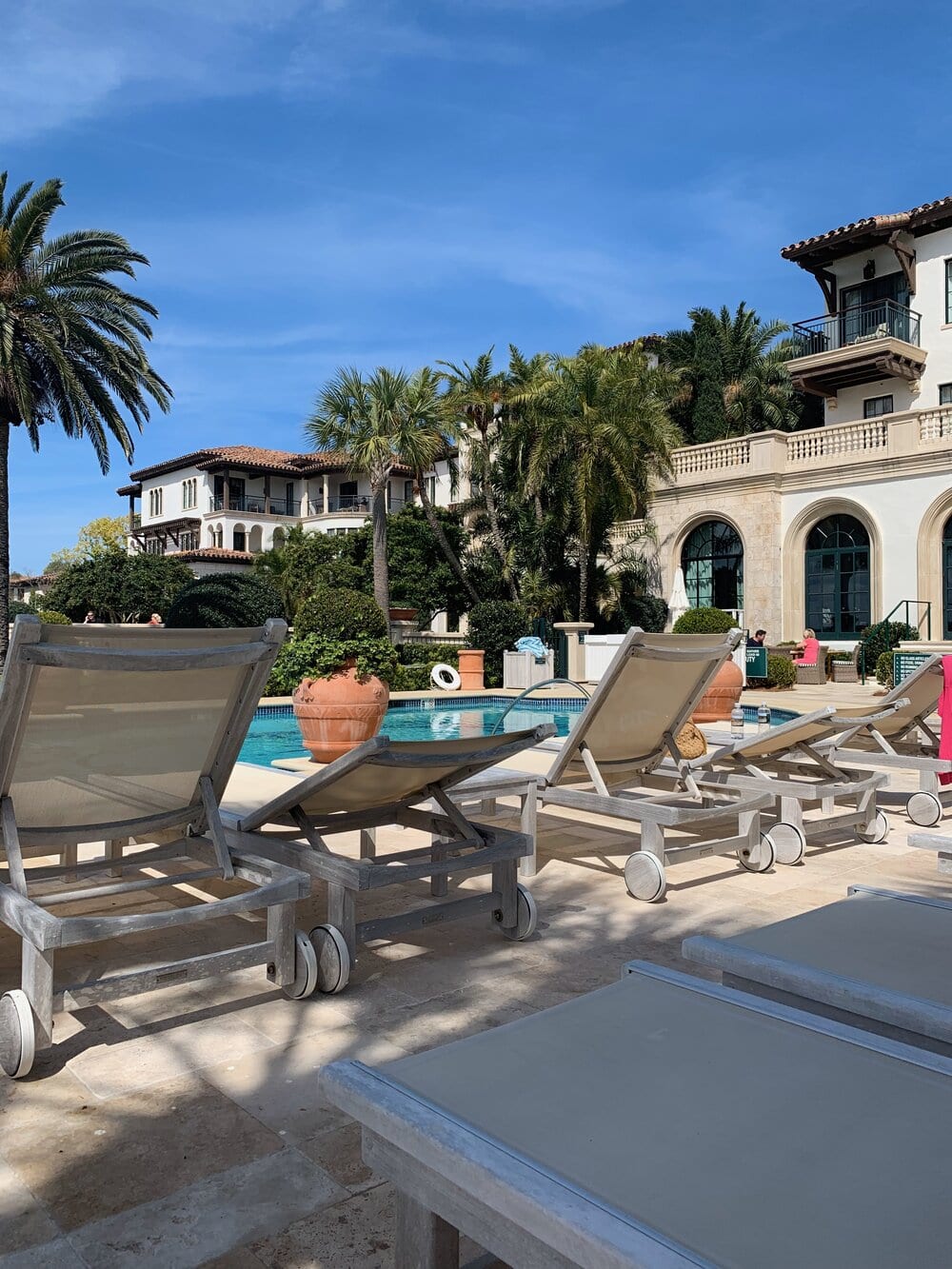 The pool available to us at The Cloister was a quiet and relaxing retreat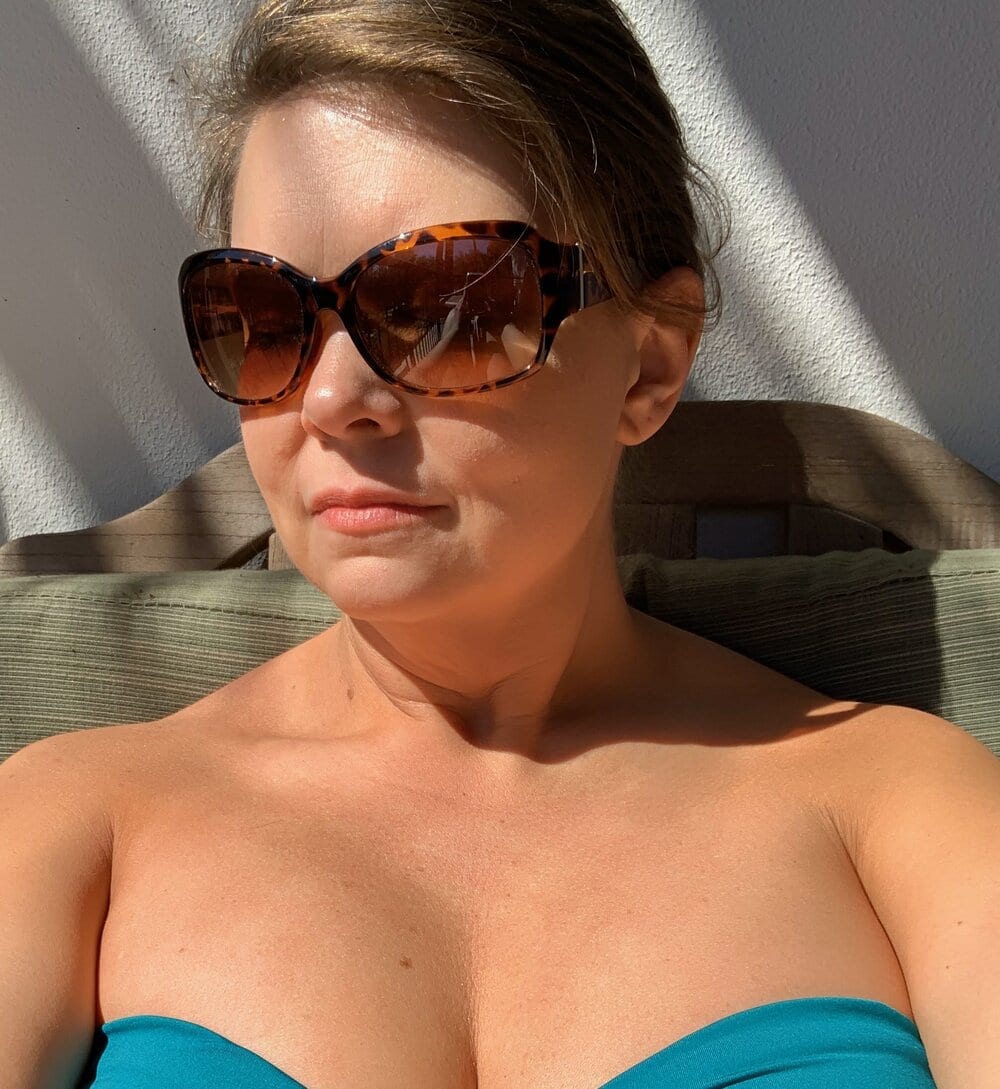 I enjoyed the tranquilness of the pool immensely
The Sea Island Beach Club sits on the same property as The Cloister and they share many amenities such as the Spa (unfortunately I cannot recommend a spa visit. I had a massage scheduled and had to cancel it when I arrived at the spa. There were so many reed diffusers and oil diffusers going, I couldn't breathe. I immediately left and called to cancel with my apologies. It is a beautiful spa, but for a fragrance allergy it was a no-go). The Beach Club is just as gorgeous as The Cloister and sits on the beach. It is a quick 3-minute beautiful walk from The Cloister (they also provide complimentary transportation if a walk is hard for you). The Beach Club is where I would take my entire family on our next visit as it is very family friendly complete with a waterslide, arcade and pizza snack bar among the many pools. We went to The Beach Club everyday to enjoy the ocean.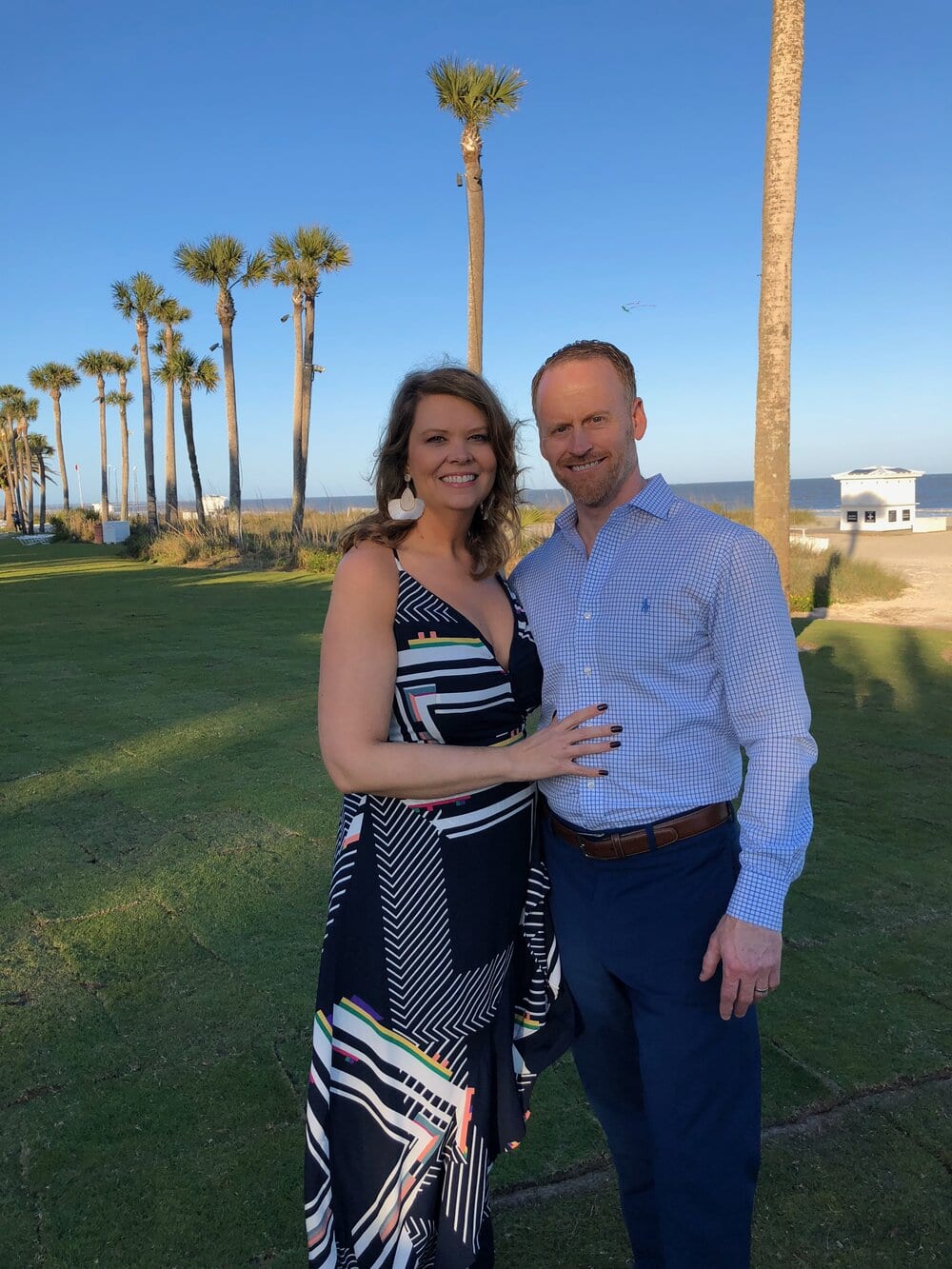 The restaurants at The Beach Club have spectacular views
Our visit was absolutely wonderful and we are already planning a trip back to take our children. We just loved it. We often visit Hilton Head Island and found this area of the country to be almost identical. We'll be back Sea Island!