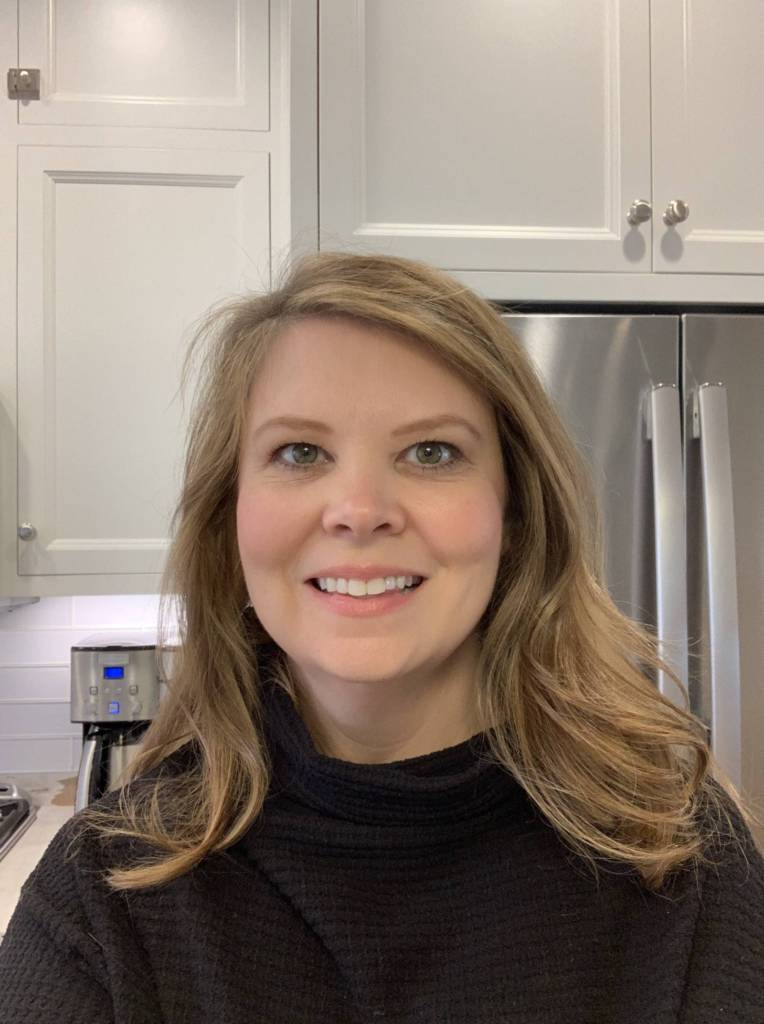 It's the question of the week (month, year… decade??), How are you doing? Life in our house has taken a drastic twist in the last few weeks as it has for most of our country right now. For me, my responsibilities as a wife and mom have really taken a swing in the overdrive position. My husband, who is a financial advisor, has been required to move his office home – ironically into my home office. My four kids have been home now for three weeks and are home for school at least until May 1, but in my heart of hearts – I know it's probably for the rest of the school year.
My oldest kiddo is a senior this year. There's been a huge outcry in our communities for these high school seniors. My son seems to be handling the situation very well though. He seems pretty happy and content with his current. Could be he understands the severity of the situation – could be he's just a resilient guy. I'm proud of him and his attitude toward it all. His younger brother is a freshman in high school this year and together they've had the most FANTASTIC year being at the same school – the first time they've been together since they were in 2nd and 5th grades. My oldest has a car and has been driving them daily, an experience I know they've both loved. We've had other incredible experiences this year like my oldest coaching my freshman's rec league basketball team filled with buddies. It's been one of my favorite years parenting these two and I'm choosing to remember it as the BEST YEAR EVER instead of the year that was stollen from me.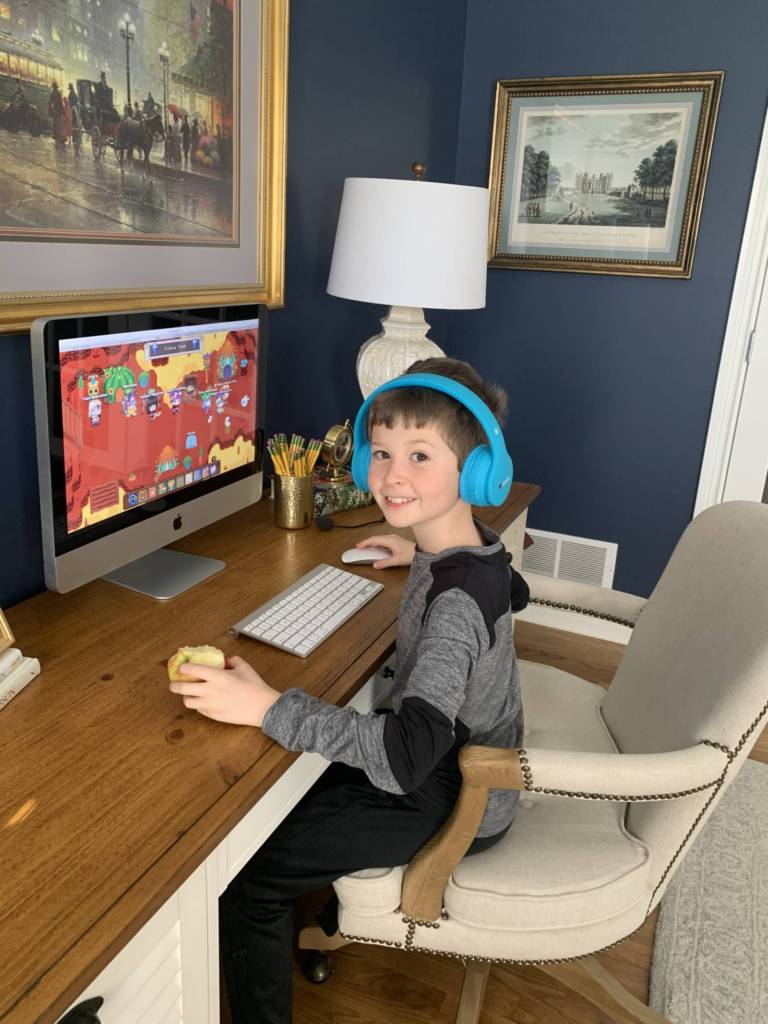 My younger two kids are ages 9 and 6, 3rd and 1st grade. They've also been incredibly resilient recently. I'm keeping them on a tight schedule and I think it's really helping them (and me) handle this new change in our lives. My little one is just learning to read… do you remember when your kiddos reading brain turned on and they began to soar? Well that's where she is. We started Reading Buddies with her Grandmother a few weeks ago. A really special time for them both. Technology really is incredible.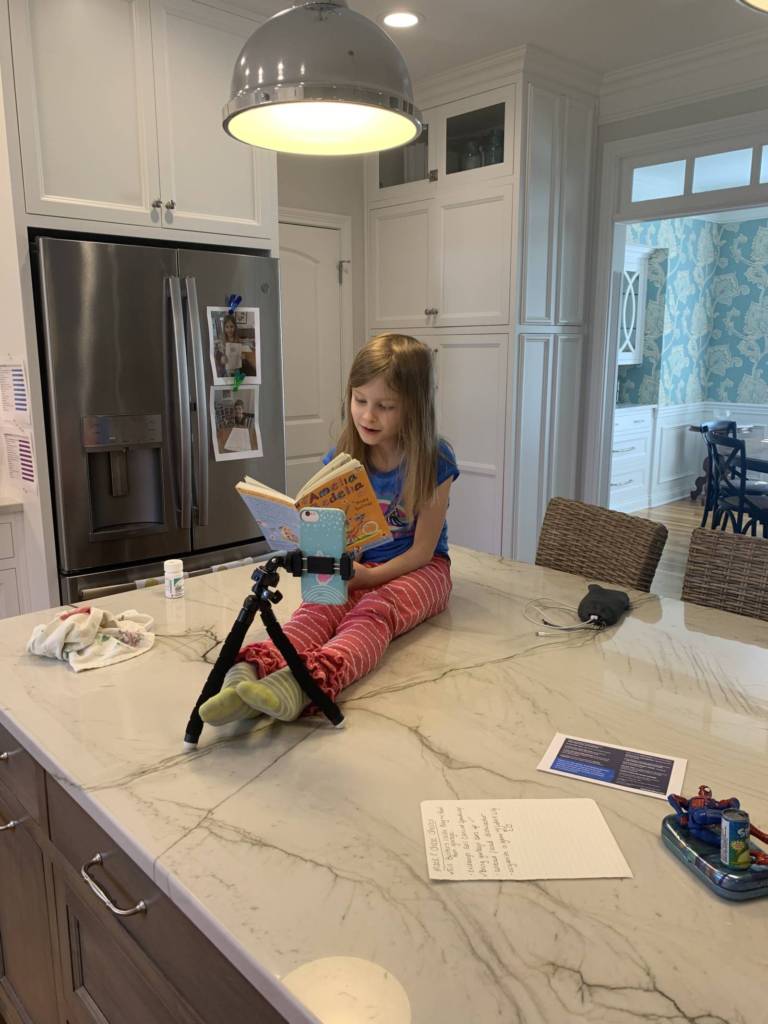 I've also personally been experiencing the most relaxed schedule of my adult life. Having all of my family in one place without sports and school schedules running me in every direction, it's pretty fantastic. I'm also choosing JOY in this moment. How about you? I'd love to hear how you're handling your new set of circumstances.
One thing I've begun to do for myself is to get up a few hours before my family does. My regular schedule is to get my family out the door and then do my routine of working out, household chores, work etc. However this new normal has really taken a toll on my normal day-to-day. I have been getting up before (or trying to, my little kids love mornings and get up super early) my kids and getting a work out in. It's really helped me to set my intentions for the day and to keep my stress levels down. Last summer we purchased a gym set up for our 3rd bay in our garage. We made the purchase mostly for our teenage boys to work out, but I am incredibly thankful for this small haven recently. It's the perfect area for me to go each morning that's quiet and all mine! Most importantly, this is a space I can keep free of my allergens. I'm sure many of you have experienced having to leave your gym or shared workout space due to perfumes or other chemicals being used or sprayed in the area. I've even had to leave my Barre mat class because they used Thieves spray to disinfect the mats. I immediately knew it would be trouble for me and had to leave. Incredibly sad and irritating. But in this space, it's all mine and I know I'm safe here!
You may have seen me post frequently about my Force of Nature cleaner. It's something I've been using to clean my gym area as well. When I'm finished with my workout, it's a quick spray down of the entire area and then I know when the boys do their workout later (teens – let's be real… it's MUCH later in the day!) the area will be clean and sanitized for them. Force of Nature is a device that electrifies a mixture of water, vinegar and salt. The electricity changes the chemistry bonds of the molecules and turns it into an EPA-Approved disinfectant of  Hypochlorous Acid and Sodium Hydroxide. For me it's the ONLY cleaner I've found that I can use in literally the whole house and doesn't bother my allergies. I've been using it for about 8 months and the fact that it is also an EPA approved disinfectant for COVID-19 – it's like icing on the cake. I've been using it to spray down my house every single night. All the door handles, bathrooms, faucets etc. We're spraying our groceries down with it, using it as a hand sanitizer as well. The absolute best part is that after you invest in the device, the bottles come out to about 7 cents to make. SCORE! I highly recommend it! You can head to the Force of Nature website to learn more about their amazing product. I'm so thankful for it!
In other news, for the past 2 months I've had several constant reactions related to my allergic contact dermatitis. I've really struggled trying to pinpoint the source of reaction. My routine is incredibly clean of my allergens so when this happens it always sends me into a tailspin. What did I get into? Where have I been? Ironically for most of us, any outside exposures have come to a screeching halt and it has really given a time for pause and reflection on what could be causing any reaction. My current reactions are around my left eye, on the outside. It's a typical eyelid dermatitis for me although I haven't seen it like this in YEARS. I've been pulling apart my personal care product routine – about every 7 days pulling one product out of my routine to see if/when the reaction stops. I think I might have hit the jackpot with a "safe-for-me" hyaluronic acid serum. It leads me to point that some manufacturers are still learning how to disclose FULL PRODUCT LISTS. This product isn't from a contact-allergy-friendly company and possibly something slipped in that they didn't disclose. I've been using this product safely for about 4 months – each bottle lasting me 30 days. It's crazy how few regulations exist for this scenario. Some companies are self-regulating this and are fully disclosing their ingredient/sources, something that is really necessary for us friends. Other companies are NOT doing that. I wanted to tell you about my reaction so you know if you're still struggling to figure your reactions out, know you are not alone. It's a constant battle. The one thing that helps though is to keep your routine as clean as possible. I see many folks who have confirmed fragrance allergy continue to use some fragrances they feel "don't bother" them. It is such a slippery slope friends and the only way to success (and not accumulating more allergies) is to keep your routine CLEAN from any allergen. Do yourself a FAVOR and eliminate them all now.
Keep plugging along friends. We're definitely not in this alone. I'm so thankful for you!